The Film
Boxing is a sport of contradictions. It can be bloody, hurtful, and cruel, but at the same time it requires dedication, discipline, focus, a grueling work ethic, sacrifice, conditioning and ferocious demands on the body and mind.
Boxing Gym centers on the story of Lord's Gym in Austin, Texas, which was founded by former pro boxer Richard Lord. This gym — as well as others like it across the country — is a community institution: For many, it's a place to train for the professional ring. For many others, it is also a home, a refuge, a safe place to escape to from the turbulence of the streets, a place where parents bring troubled children.
It is also a prime example of the American "melting pot" where men and women of various races, classes, and ethnic backgrounds meet, talk, and train, and — in some cases — dream together of success, riches, and fame.
The Filmmakers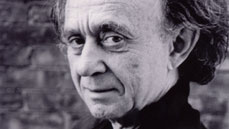 Frederick Wiseman

Producer/Director

Karen Konicek

Producer