The Film
Filmmaker Nancy du Plessis first noticed the Mormon missionaries in the Munich subway. With their white shirts, dark suits, and name badges, the short-haired adolescent boys stood out from the other passengers, nervously talking and joking in American English.
Each year, approximately 60,000 Mormons travel abroad for missionary duty. This religious rite of passage is a crucial one: At age 19, missionaries — who are predominately male — leave their lives behind and, often with their families footing the bill, devote two years to spreading the faith across the United States and throughout the world. Get the Fire! Young Mormon Missionaries Abroad follows three boys from their homes in Salt Lake City through their training and service in Germany. What is it like for them to leave their families behind, move to a foreign country, and talk to people about God in a language they barely know?
Interspersed throughout footage of these three young men are interviews with five former missionaries who have subsequently left the Church, including Adam Bass, who grew up Mormon, and was sent home three weeks into his Chile mission because he was gay; and Robert Shiveley, who married a member and became unable to reconcile the Church's teachings with his own intellect. Get the Fire! examines how the missionaries serve out their time abroad and return to Utah as local heroes — despite culture shock, pressure, hard work, and isolation — and leaves the audience to ponder what the young Mormon missionary program is about.
The Filmmaker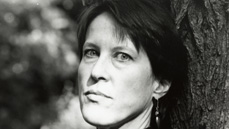 Nancy du Plessis

Producer