The Film
Easter in Washington, D.C.: The White House holds its annual Easter Egg Roll on its great lawn. But less than a mile away is the city's Shaw neighborhood — one of the country's most impoverished communities — where residents celebrate a more spiritual commemoration of the holiday. In the months leading up to Easter, Let the Church Say Amen follows the lives of four Shaw residents who rely on their neighborhood's storefront church, the World Missions for Christ Church, to sustain them through the challenges of living in the inner city. Within the tightly proscribed boundaries of this church and its small congregation, they call upon faith and community to overcome the unemployment, homelessness, and violence that affects their lives, as well as the lives of many other American families living in poverty.
Presented by executive producer and scholar Henry Louis Gates, Jr., Let the Church Say Amen is a riveting and emotional documentary that tracks the daily lives and journeys of four World Missions for Christ parishioners as they work towards fulfilling their hopes for a better life, using their church as a source of strength and spiritual power.
World Missions for Christ Church is representative of an urban phenomenon: the storefront church, a long-time fundamental part of African American and Latino city life. Growing out of a need to reach the most disadvantaged citizens at the street level, these small churches sprang up as life rafts of faith in almost every American city during the Great Depression. By looking at the daily lives of the members of the World Missions for Christ Church, Let the Church Say Amen reveals how faith and community become essential for those who want to create lasting change within cities across the U.S., including the nation's capital.
The Filmmaker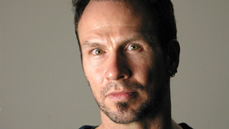 David Petersen

Producer