The Film
Lives Worth Living is both an historical documentary about the Disability Rights Movement and a biography about one man's struggle to survive.
Charismatic leaders of the movement narrate the story of a long, hard, and successful drive for civil rights — a drive that brought together a once fragmented population into a powerful coalition that created some of the most far reaching civil rights legislation in our nation's history.
People with disabilities are one of the largest of any minority within our nation, and this is the first television history on the subject. It is a window into a world inhabited by people with an unwavering determination to live their lives like anyone else, and a passage into the past where millions of people lived without access to schools, apartment buildings, public transportation, etc. — a status quo today's generation cannot imagine.
The Filmmaker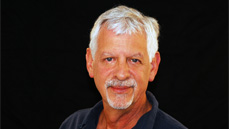 Eric Neudel

Producer/Director