The Film
The first Mardi Gras in America was held in Mobile, Alabama in 1703. Three hundred and five years later, the city's annual Carnival is split down the middle, with separate but not quite equal celebrations — one for whites and one for blacks.
In The Order of Myths, filmmaker Margaret Brown — herself a daughter of Mobile royalty (her mother was a Mardi Gras queen) — examines the rituals and traditions that both divide and link the two events and their participants.
Brown is granted unprecedented access to the preparations and celebrations as she unmasks the exotic world of secret mystic societies, centuries-old customs and pageantry that surround both Mardi Gras traditions. The film begins with Mobile is abuzz about the imminent announcement of the two new Mardi Gras royal courts.
But the narrative takes an unexpected twist when it is revealed that this year's white Mardi Gras queen, debutante Helen Meaher, is the direct descendent of an outlaw who ran the last slave ship to enter the United States, more than 50 years after a federal ban abolished the slave trade. His ship, the Clothilde, contained an ancestor of the film's black Mobile Mardi Gras Queen of 2007, Stefannie Lucas. Her forebears fled into the woods outside of Mobile, known as Africatown, rather than be burned alive when the Clothilde ran aground.
The Order of Myths traces the anticipation of Mardi Gras — an event that brings a quarter of a billion dollars to the Mobile economy — eclipsing any interracial discord that might cloud the excitement. Buried in the preparations for jewel-studded crowns, voluminous, hand-sewn gowns and trains, surreal masks, and enormous papier maché floats, is the knowledge that as recently as 1981, a black youth was lynched in Mobile.
The Filmmaker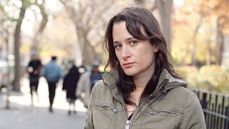 Margaret Brown

Director