The Film
Priscilla Star Diaz is one precocious preteen. Living in a shelter with her sister and single father, she discovers that she has a gift. At six years old, she tells her father Jesse, a failed rapper and producer, that she is going to become a rap superstar and make a better life for her family.
It's clear from the start she's not waiting for stardom. When she is only nine, Jesse shuttles her to open mic nights at 2 AM in Harlem, where she wows the crowd as much with her chutzpah as with her rhymes.
P-Star Rising is both the tale of a hapless single father trying to recapture his dashed dreams and the rise of a young rap prodigy. Jesse becomes something of a stage father, controlling his daughter's career and basking in her reflected minor fame. In his eagerness, he signs a contract with Hunc Records to record a debut CD, and is blinded by the $10,000 he receives in return. The family goes from the shelter to a four-bedroom apartment, Priscilla buys some serious pop-star bling and Jesse splurges on an SUV.
The film follows P-Star over several years, and we watch her grow in many ways. She never lights up the Billboard charts, but she does score minor celebrity as part of a tween group known as Reggaeton Niños, and later as a cast member on PBS's show The Electric Company. She still pursues her rap career and remains steadfast in her ambition.
P-Star Rising is a gentle observation about the elusive nature of fame, the determination of youth, and the seductive power of celebrity culture.
The Filmmakers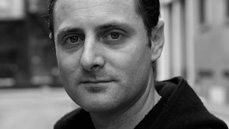 Gabriel Noble

Director

Marjan Tehrani

Producer