The Film
Someone is killing the young women of Juárez, Mexico, one of the world's largest border cities. Since 1993, more than 270 young women have been raped and murdered in a chillingly consistent and brazen manner. Authorities blame the women for being prostitutes — though many were workers and students — and follow outlandish leads while relatives of the women demand justice. Most disturbingly, evidence of police complicity remains uninvestigated as the killings continue.
This shocking crime wave is laid bare in Señorita Extraviada, which wades into the chaos of a booming border town to ask questions the authorities would rather ignore.
The bodies that began to appear in the desert around Juárez in 1993 continue to turn up to this day — young women brutally raped and murdered. Despite the number of victims and the audacity of the killers, the authorities have been ineffective. After callously, and incorrectly, writing off the murders to the wayward lifestyles of supposed prostitutes, they then fixed obstinately on one then another captured suspect whose guilt became more and more implausible in the face of continuing murders.
Most alarmingly, the account of a woman who survived an attack to tell her tale of horror has gone uninvestigated. Señorita Extraviada picks up the story with this testimony, and the struggle of the victims' families, who have come together to demand justice despite government indifference or perhaps worse.
The Filmmaker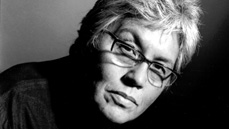 Lourdes Portillo

Producer