The Film
It was the most expensive art heist in American history. In March 1990, two thieves disguised as Boston police officers gained entrance to the Isabella Stewart Gardner Museum and successfully plundered $500 million worth of art. Among the 13 priceless works stolen were Rembrandt's The Sea of Galilee and Vermeer's The Concert, one of only 35 of the master's surviving works.
Stolen raises a new magnifying glass to this crime, following the renowned art detective Harold Smith as he pursues the mystery of the stolen works. Despite his lifetime battle with skin cancer, the cunning and witty Smith has made this case his personal obsession, working with what hope remains. What follows is a wild journey that crosses two continents, entailing secret meetings with a member of Boston's criminal underworld, a former Scotland Yard detective, and a talkative informant called "The Turbocharger" who happened to know a great deal about a particular international terrorist group and its possible link to the missing Gardner art. With Smith as a guide, Stolen journeys into the mysterious and surreal world of stolen art and examines the many possibilities as to where the art might be today.
Interwoven with Smith's investigation are noted contemporary authors discussing the power of Vermeer's work, as well as collector Isabella Stewart Gardner's turn-of-the-century correspondence (read by Blythe Danner) with her advisor Bernard Berenson (read by Campbell Scott). These subplots give the film a larger context and help illuminate just what the world has lost.
An outrageous story of the largest unsolved art theft in American history, Stolen brings the audience on a journey to understand not just a crime but also the nature of beauty itself — its fragility and its power.
The Filmmakers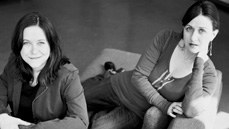 Rebecca Dreyfus

Director

Susannah Ludwig

Producer