ITVS collaborates with leading public media organizations to help bring the authentic voices of communities to the American public. Hear from the public media leaders ITVS has worked with over the years.
Patricia Harrison, President and CEO, Corporation for Public Broadcasting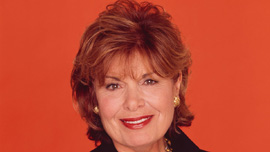 For 20 years, the Corporation for Public Broadcasting (CPB) has proudly supported our public media partner, ITVS. Independent filmmakers – diverse, authentic, innovative and connected to the pulse of our country – are essential to public broadcasting, and no one has brought more independent programming to public television over the last twenty years than ITVS.
The leadership and staff at ITVS are always scanning the horizon for what's next, what's missing, and where new opportunities lie for public media. This has been especially true in their digital and thematic initiatives, and in their long-term commitment to engagement, through Community Cinema and Community Classroom projects, combining live events with online screenings, tools and social media.
Over the next 20 years, public media has the potential to engage more people in more places and more ways than ever before. We look forward to working with ITVS to make sure diverse and independent voices are part of that future.
Congratulations to Sally Fifer and the entire team on the 20th anniversary of the Independent Television Service, and thank you for your dedication and service to this country.
Sandie Pedlow, Executive Director of Latino Public Broadcasting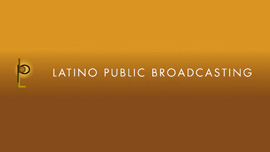 Latino Public Broadcasting's mission is to develop, produce, and distribute public media content across all platforms that is representative of the Latino culture or that addresses issues concerning Latino Americans. With funding provided by the Corporation for Public Broadcasting, LPB brings to public media a rich array of stories that provide a lens to the issues, challenges, and contributions of the diverse Latino community. Through these films and community engagement we work to ensure that Latino arts, culture, and history is better understood and celebrated.
What is interesting is that when CPB created the five Minority Consortia, the stories and images of our diverse cultures were underrepresented, the national programming schedule was dominated by the national signature series, and there wasn't an outlet for the independent voice. Today, with the dramatic changes in the multicultural landscape and minorities becoming the dominant population in this country, the role of LPB and the Minority Consortia becomes even more critical in ensuring that these points of view, these rich stories, are seen by the American public.
I was around when ITVS was formed back in the 1980s. ITVS brought to public media the independent voice, the stories that take creative risks, that explore complex and difficult issues that were not on public media at that time.
ITVS has emerged as a catalyst for independent voices. It not only provides funding but through Independent Lens, there emerged another series in addition to P.O.V. where these diverse stories can be showcased. And ITVS has expanded into the international arena, helping to create a better understanding of other cultures, an area that has been of special interest to me through my work with INPUT.
ITVS has been an invaluable partner to LPB and the Minority Consortia. We share the same goals and purpose and I know that ITVS has been critical to us in supporting our initiatives, the work of our filmmakers and in providing a series where the work can be showcased. A recent collaboration with ITVS was the co-presentation of The Storm That Swept Mexico by Ray Telles on the history of the Mexican Revolution that aired on PBS.
I've just taken the helm at LPB, and I look to developing more collaborations with ITVS, the Minority Consortia and other organizations to have a greater impact with our funding and grow the presence of diverse content on multiple platforms to reach new and younger viewers. A model I would like to build on is The Latino Americans, a six-part series executive produced by WETA in association with LPB. The series will air on PBS; V-me, the Spanish language digital channel; and multiple digital platforms, as a radio series on NPR and the Latino Public Radio Consortia, and supported by a digital education and community engagement component. The series is being produced by experienced Latina/o producers with the opportunity to mentor Latino emerging producers.
Nonso Christian Ugbode, Director of Digital Media for NBPC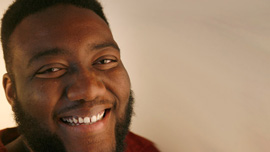 The National Black Programming Consortium (NBPC) was founded in 1979 and is dedicated to developing black digital authorship and distributing unique stories of the black experience in the new media age.
A lot of the work that we do at NPBC includes training and improving digital authorship amongst producers of color and distributing their work widely among the public media system.
We support independent producers because they offer a vital perspective that is too often overlooked. U.S. media is predominately commercial, and over time people have started to believe that the commercial voice accurately represents the majority of producers out there.
In reality, most producers creating content do not come from a lot of the perspectives that commercial media pushes. This is why public media is so crucial, because it takes those voices and pushes them to a platform where they can be heard.
There are also fewer opportunities for producers of color to have their work seen, and so a lot of the work we do is centered around highlighting a conversation that would otherwise be lost.
You can keep up with NBPC by following any one of our three brands:
• Public Media Corps (PMC) — a community-based engagement project
• AfroPoP: The Ultimate Cultural Exchange — an African documentary series on public television
• BlackPublicMedia.org — a site featuring exclusive interactive content AfroPoP: The Ultimate Cultural Exchange