A New Season of Community Cinema is Upon Us!
Posted on October 7, 2013
The new season of Community Cinema will screen six documentaries in more than 100 cities across the country, in addition to hosting online social screenings through the innovative OVEE platform.
The 2013-14 season of Community Cinema officially launched in September, offering an exciting slate of films and new ways to participate. First up, partners are screening the two part series The Graduates/Los Graduados prior to its Independent Lens broadcast premiere dates on Monday, October 28 and November 4 (check local listings). The series features first-hand perspectives on the challenges facing Latino and Latina high school students from across the U.S.
The Graduates/Los Graduados is the first entirely bilingual English-Spanish Community Cinema engagement campaign, with resources including an incredibly creative and engaging Youth Action Guide designed to get young people involved in increasing their school-wide graduation rates. At screenings, a few lucky educators and youth leaders will get to take home their own DVDs with the films, short format modules, and tools to help bring other important stakeholders into the conversation. With the support of CPB's American Graduate initiative behind The Graduates/Los Graduados, the Community Cinema screenings through October will help start the school year off right with impactful, solution-oriented discussions on education and equality.
Other films this season, including The State of Arizona and Las Marthas, amplify diverse Latino voices while the country debates immigration reform over the winter months. Community Cinema will also feature two films that use sports as a backdrop to issues of national concern: race and religion in The Trials of Muhammad Ali and class in Medora. The season will come to a close in June when the conversation about gay marriage will be revisited in the Women and Girls Lead film The New Black.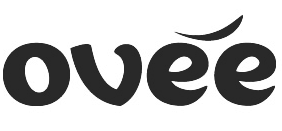 Also, this year there is an exciting new enhancement to the Community Cinema program: It's going digital! ITVS created a flashy new tool called OVEE that can recreate the Community Cinema experience online. As long as you have a computer or tablet and a high speed internet connection, you can join a live online Community Cinema screening and chat from anywhere in the country.
To find Community Cinema screenings near you during the Independent Lens season, visit the Screening Schedule page or follow Community Cinema on Facebook and Twitter. We look forward to seeing you at an event!
Topics
From our blog
August 10, 2023

ITVS is pleased to welcome Brandii Rice as our new Head of Business and Legal Affairs. In her role Rice will oversee business and legal affairs across the ITVS brand portfolio. In addition, she will guide licensing and business strategies to support ITVS' content development, production, distribution and audience development goals. She will join ITVS…

June 7, 2023

Carrie Lozano joins ITVS from the Sundance Institute, where she served as director of Documentary Film and Artist Programs, supporting boundary-breaking filmmakers across the globe. At ITVS, she will continue to protect independent artists' voices, editorial control and copyright while elevating nonfiction storytelling as an essential strategy…

June 1, 2023

Discover how Lisa Tawil's appointment to the International Board of INPUT strengthens worldwide collaboration in public media.