Announcing the Living Docs Project with Mozilla
Posted on September 9, 2011
ITVS and Mozilla have launched the Living Docs Project, a collaboration that supports independent producers to develop interactive documentaries.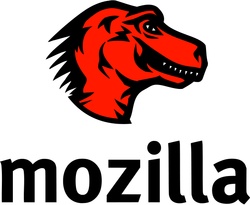 The 'web documentary' genre has matured and evolved greatly in recent years, thanks in large part to technological advances that empower creators with more robust production and storytelling tools (see examples here and here). This got the folks at ITVS and Mozilla's Popcorn Project talking about how they could work together to explore the space between traditional documentary and the social web.
Mozilla's Popcorn project is an innovation lab that brings together filmmakers and developers to re-imagine and create interactive cinema online. The innovation team develops demos and productions that spin off into software projects like Popcorn.js, a JavaScript library for HTML5 video. Mozilla's commitment to building open web tools is an ideal compliment to ITVS's ability to convene talented filmmakers and give them the opportunity to use the latest technology.
The two organizations will be hosting a two-day invitational " hackathon" on October 12th and 13th in San Francisco with a select group of independent filmmakers. Mozilla will marshall developers from the broader open web community to work with the filmmakers on new ideas that advance their storytelling. UX (user experience) and visual designers will rapidly prototype a handful of web documentary projects that ITVS will then consider for production funding. Projects that receive production funding will be announced by early November.
ITVS and Mozilla hope that this will become a successful strategy to develop new forms of documentary storytelling and engage more filmmakers to tell tell their stories in new ways. Mozilla will be showcasing some of these new storytelling techniques and highlighting its work to promote innovation in online video at this weekend's Open Video Conference at New York Law School.
Learn more at http://openvideoconference.org.
Topics
From our blog
August 10, 2023

ITVS is pleased to welcome Brandii Rice as our new Head of Business and Legal Affairs. In her role Rice will oversee business and legal affairs across the ITVS brand portfolio. In addition, she will guide licensing and business strategies to support ITVS' content development, production, distribution and audience development goals. She will join ITVS…

June 7, 2023

Carrie Lozano joins ITVS from the Sundance Institute, where she served as director of Documentary Film and Artist Programs, supporting boundary-breaking filmmakers across the globe. At ITVS, she will continue to protect independent artists' voices, editorial control and copyright while elevating nonfiction storytelling as an essential strategy…

June 1, 2023

Discover how Lisa Tawil's appointment to the International Board of INPUT strengthens worldwide collaboration in public media.