"Free Chol Soo Lee" Filmmakers Share Desire to Tell Complex, Nuanced Stories of Asian Americans
By Bedatri D. Choudhury
Posted on May 31, 2021
Chol Soo Lee was a Korean American immigrant who was wrongfully convicted of murdering a Chinatown gang leader in San Francisco, in 1974. After a decade of being incarcerated, serving four of those ten years on death row, Lee was acquitted following a massive public campaign that raised more than $120,000 for his appeals. Lee passed away in 2014, after a lifetime of struggling against the many failed machineries of the State, without an apology or compensation.
The story of his life, the public movement it inspired, and his complicated later life gets told in the ITVS Open Call-supported documentary Free Chol Soo Lee, co-directed and produced by Julie Ha and Eugene Yi, that highlight how Lee became the sacrificial lamb at the hands of not just the State's prison industrial complex but also its failed mental healthcare, education, immigration, and fostering systems.
Ha is an award-winning journalist who has been a chronicler and teller of Asian American stories for decades. The former editor-in-chief of the KoreAm Journal, she has also worked as a staff writer for the Hartford Courant and the Rafu Shimpo Japanese American newspaper. Yi studied neuroscience, but (luckily for us!) found his calling as a filmmaker, editor and journalist. Films he has been an editor on include the Emmy-nominated, ITVS-supported Farewell Ferris Wheel, a documentary about guest workers in the carnival industry that aired on America ReFramed, and the Independent Spirit Award-nominated Out of My Hand, a fiction-documentary hybrid set in Liberia. Yi's print journalism has been honored with numerous awards, including the LA Press Club Award.
I spoke with both Julie and Eugene about the journey their film has already made and the road that lies ahead, the importance of this story to Asian American activists, as well as imparting some wisdom to others about the process of applying to and working with ITVS.
---
How did you come to know about Chol Soo Lee?
Julie Ha: I've known about the Chol Soo Lee case since I was 18. My journalism mentor, KW Lee, who is in the film, is the investigative reporter whose story sparked the movement to free Chol Soo Lee. I remember first learning about the case and thinking that it was amazing that one journalist's work could free an innocent man from prison. But that was really not the whole story, I would later learn. The truth was much more complicated and messier.
Eugene Yi: I saw Chol Soo Lee giving a speech in 2013. He was invited to give these speeches towards the end of his life in universities, events that would serve as reunions for the activists. It was a strange and charged environment that I didn't quite know what to make of. I went in thinking it was going to be a celebration of the social justice movement from the '70s and instead, because of how his life played out after his release, there was a lot of complicated feelings among the audience.
And how did you two meet?
Julie: Eugene and I are both journalists. He also has a film and video editing background, but I have no film background other than this one film. We met through a Korean American magazine that we worked at, and both of us have long shared this desire to tell complex and nuanced stories of Korean Americans and Asian Americans.
Eugene: But then the magazine folded and it seemed like Julie might have more time. I suggested working together again. I really love working with Julie because she's brilliant and so deeply rooted in the community.
Filmmaker Julie Ha
That's how you decided to make a film?
Julie: It was back in November, 2015. Eugene tricked me into making this film!
Eugene: Are you familiar with the planning fallacy? It's when something seems like it'd be really easy to finish. I thought, "Oh, let's just do this thing. We found some footage, I can edit. So we'll just cut it together, raise a little bit of money. And it'll be done within a year.
Julie: More than five years later, we're still working on it.
Why was it important for you to bring back this story to the public imagination?
Eugene: Many people who are familiar with Asian American history know the Vincent Chin case and the movement it inspired. The Chol Soo Lee case precedes that movement and in a lot of ways, it's a link between several of the social justice movements of the 1970s that started to forge the idea of a pan-Asian American identity, and a pan-Asian American movement. This case was one of the pillars of Asian American history. That made it feel like we should bring it back and bring attention to it because it doesn't come up when we talk of Asian American activism. I always imagine someone's going to be like, "Oh, but have you heard about this Chol Soo Lee case? They got this guy off of death row, it's crazy." But it never comes up.
Julie: This story is too important for it not to be known, for it to be buried in history. It just has such complicated, messy themes that Asian American communities don't always want to talk about. I wondered why the Vincent Chin case gets taught in Asian American Studies as the first pan-Asian American social justice movement. The Free Chol Soo Lee movement was successful, but it didn't have the fairy tale ending everyone had hoped for. I thought that needed to be explored.
Eugene: There is also a subtlety that it gives to the conversation about Asian American identity today. I personally find it affirming, as someone who now, as an Asian American, can look back and see that there's this history and there's a line we can draw from it. Growing up, there were never any images of radical Asian Americans, let alone an entire movement.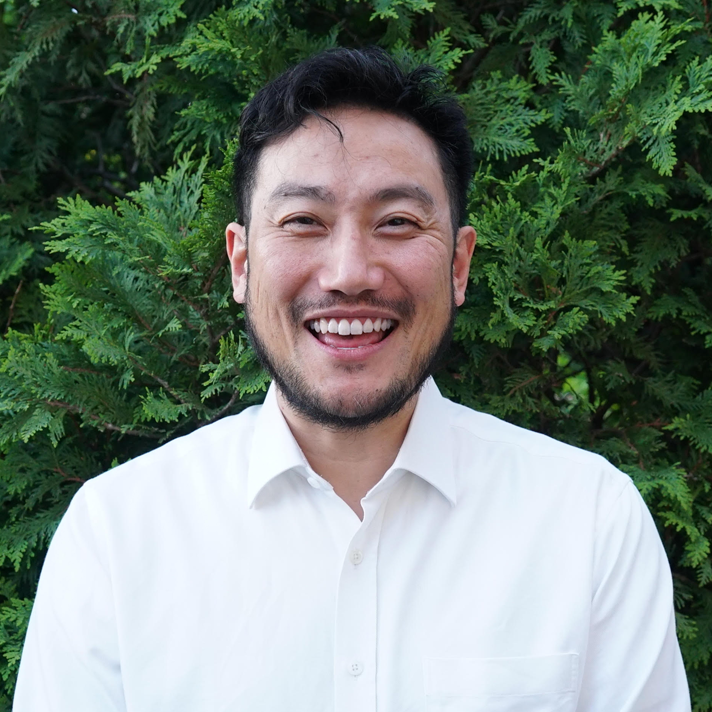 Filmmaker Eugene Yi
What has it been like working with ITVS on this project?
Eugene: Our relationship with ITVS has surprised us in two ways. We were taken aback by how supportive they are of the filmmakers' process. As our film has taken shape, and as our edit has changed from one approach to another, we've never gotten the sense that Michael (Kinomoto, Supervising Producer) and the team want anything but for us to make the best film we can.
And secondly, they have shown tremendous flexibility. Our schedule has shifted since we first contracted with them, not just because of the pandemic, but for personal reasons as well. Through it all, ITVS has been supportive of our need for additional time, and respected us not only as filmmakers but as human beings.
"My advice to others thinking about applying to ITVS is to go for it, and advocate for your project as passionately as you believe in it."
And what was your experience of applying for ITVS like? Any advice to impart on other filmmakers?
Eugene: As filmmakers, we are often reluctant to share anything with others, particularly if we don't think it's perfect. But so much of the process of filmmaking involves the sharing of unfinished work. This includes the application writing stage and I think it's crucial to share and share and share, to get a sense of whether the intent you've imbued in your work is eliciting its desired reaction.
I say this for my own benefit as well, since I know how hard it can be to share, and how protective I can get! But there came a point where our application had come together in a way that got mostly positive feedback from our peers, and gave us some confidence that we could at least be in the conversation for competitive funds like ITVS.
Julie: I would add that working on a film application—whether for ITVS, a grant or a film lab—is not a waste of time. Sometimes we complain that applying for things takes us away from the actual filmmaking, but that's not really true. When you're forced to look at your application materials and revisit your logline, treatment, or artistic approach, you're also revisiting all the storytelling elements you should be continually trying to hone.
So the process is probably helping you, whether you realize it or not. My advice to others thinking about applying to ITVS is to go for it, and advocate for your project as passionately as you believe in it.
Chol Soo Lee [Credit: Courtesy of Sandra Gin]
Do you remember seeing images of Chol Soo Lee in popular culture?
Eugene: Chol Soo Lee actually makes an appearance in Renee Tajima-Peña and Christine Choy's 1987 film, Who Killed Vincent Chin? There was Reverend Jesse Jackson giving an inspiring speech and then it cuts to Chol Soo Lee giving a speech. The lower third reads just "Chol Soo Lee." I remember being struck by that. He was important enough to be edited together in a section with Reverend Jesse Jackson.
Both of you knew about this movement that happened in the late 1970s. What made you want to make a film about it beginning in 2015?
Julie: I attended Chol Soo Lee's funeral in December 2014 and remember feeling a heaviness in the room. It was attended by KW Lee and some of the activists who helped Chol Soo Lee and became his most dedicated friends. The feeling in the room was beyond just mourning and grief. People were saying, "In the end, Chol Soo Lee did more for us than we did for him."
These people had dedicated six-plus years of their lives, freeing a stranger from prison, and then even after his release, when he was struggling with addiction, they were trying to help him. And yet, they felt so much regret and guilt about what happened to him after his release from prison. I was struck by the depth of responsibility they felt for Chol Soo Lee, and also had this overwhelming feeling that there was a lot here to unpack.
When Eugene and I were talking about working together, I mentioned that heavy feeling. We needed to explore it. So we decided to go for it and pursue this story without really thinking too deeply about what it's like—and how difficult it is—to make an archival film.
Can you talk more about that, the difficulty in telling this story?
Julie: Many of the activists who helped Chol Soo Lee, especially the younger ones, told us in interviews, "If we had known how hard it would be to overturn two murder convictions and free an innocent man from death row, maybe we would have given up before we even started." Sometimes making this film feels like that. Maybe it's good that I was very naive about the whole filmmaking process. It's been quite the marathon. But for both of us, it's also an incredible honor to make this film, to be able to tell this story.
In a way, I feel like it's provided some kind of catharsis and closure for the many activists and the people who came to Chol Soo Lee's aid. His life was so hard for so long, even after his release from prison. It's been the source of a deep ache for many of them and in a way, the process of making this film, and having them open up and talk to us about the highs and lows of the movement, has had some element of healing and release.
Fundraising booth at a local event for Chol Soo Lee (1978) [Credit: Courtesy of Gail Whang]
This is, of course, an Asian American story, a story of Asian American activism. But would you say it's also the story of larger America?
Eugene: The core of the story is the relationship between not just race and the carceral state, but between race, poverty, and anything that otherizes and oppresses a community within the State. When you're talking about prisons, you're talking about race. We think it's really important for Asian Americans to know that this is a part of our story and a part of our history. Which means it's part of our present as well.
Certain Asian Americans feel like they have achieved a proximity to whiteness that shields them from concerns like policing. And it can create fissures or wedges between us and other communities for whom the issue is more front-and-center. It's so easy to pit one people against another, and I feel like you see that with the recent attention to violence against Asian Americans, too. There are corners of the internet where people are angry about the fact that some of the perpetrators of this violence are African Americans. It quickly turns into an ugly conversation.
If our film can help provide a more expansive sense of the problems we all face, and the larger forces that can oppress us all, I think that would be my ultimate dream.
This is also a great conversation to have now, when so many Asian Americans are rejecting the idea of being the "model minority"…
Julie: I think our film has the potential to change the way people view Asian Americans but also how we Asian Americans view ourselves. When you look at all the characters in our film, you have a Korean immigrant, a death row inmate, something you're not used to seeing. The hard-charging investigative reporter is a Korean immigrant working for a mainstream newspaper. We have a band of activists, both young and old, who mobilized to help this man. They're all Asian Americans and they're all doing things that perhaps we don't expect the "model minority" to be doing.
We have images in our film where we see Korean immigrant grandmothers holding protest signs outside the courthouses. That's pretty incredible. Asian Americans back in the late '70s, early '80s, didn't have much political power. For them to assert themselves, and say, "We're going to get this man out of prison, we're going to overturn two murder convictions." I think that's an unbelievable story but it's all true.
Supporters of Chol Soo Lee included elderly Korean immigrants, such as these two women wearing traditional Korean dresses as they demonstrated outside a Stockton, California, courthouse. [Photo Courtesy of Gail Whang]
How important is it to have Asian Americans tell this story of Asian American radicality?
Julie: There is a 1989 film True Believer, starring James Woods and Robert Downey Jr. that is loosely based on the Chol Soo Lee story. But it's all told from a white savior perspective. In order to tell the truth of this story, you have to see Asian Americans three-dimensionally, in all our human textures. Eugene and I, as Asian American storytellers ourselves, have that lens and that track record.
Eugene: The film also speaks to the very specific erasure of the story. It's not just the outside gaze but we also have to be aware of the way the community sees itself and the stories it decides to tell and retell. This story didn't get told enough. Is it because of his difficulties later in life? Is it because it's not a story of a tidy hero? I mean, they still got a guy off death row! It sounds impressive, but it wasn't a story that was chosen to be historicized and memorialized. One has to be self-reflexive.
So much of your filmmaking sounds like an archaeological enterprise. There is so much digging you have been doing. What have your experiences been with archives and how have you dealt with its gaze?
Eugene: With any image, any archive, there's always an eye, always a gaze that is present. You have no idea how much footage we've seen of Chinatown, from the 1950s, '60s, '70s, and '80s, even into the '90s, that have this "oriental" music and images that build up stereotypes, exoticize the neighborhood. The ever-presence of that white gaze made it very difficult to work with a lot of that archive. There is always a Tai chi person, a smoked duck in a window. We wanted to de-orientalize Chinatown, and turn it into a community. Of course, the prison archive is its own challenge.
Julie: It's also not like the archival houses identified this material as "Oh, wow, this is one of the first successful pan-Asian American social justice movements, the Free Chol Soo Lee movement. We'd better preserve these tapes."
If not for the personal archives of individuals, we would not have a film.
Tell me more about these de-centralized, subaltern archiving practices.
Eugene: It is gratifying that we look at an era when technology was starting to become more accessible. Asian Americans were starting to create their own archives through family photos and home videos. So that's helped us fill some of the gaps in our story. There were people who were covering and recording their own story, not waiting on formalized archives to take note of their lives.
Julie: People have been digging in their garages for us, looking for things. It's weird because then as filmmakers, we feel like we're becoming archivists, too. We have all these materials that we want to safeguard after we're done with the film.
Eugene: The burden of having to represent this history is bigger than this film. These images and videos belong in the national archives. It's this country's history. Not just the Chol See Lee case but any kind of activism comes with that sort of responsibility and a requirement for tenacity. It's incredible that people are able to do that work. The Chol Soo Lee case seems to embody a lot of just how hard that road can be.
There is the plot of the film and there is the story. We know the plot but how has the story changed in these five-plus years?
Eugene: There is our own growth, where we as filmmakers understood what it is like to explain, versus to evoke. That has been interesting in a story as complex as this. The constant narrowing of our focus has allowed the film to center on Chol Soo Lee. Of course, our relationship with the subject matter evolved as well. Both Julie and I are Korean American, our parents are immigrants, and we're part of the legacy and the scattering of the diaspora that came out of the Korean War.
Though there was always a sense that the film will be connected to themes of imperialism and colonialism, and the tragedies they left in their wake, the degree to which that shaped our story, I think, has changed. With time, we've had more time to dig into the archaeological aspect that you're talking about. We have had a deeper understanding of Chol Soo Lee's psychology and been able to absorb that in a way that can be expressed in the film.
Then there is the history part of it. It was a different world when you started making the film…
Eugene: Of course! We started making the film when Trump was elected and now, we're under the Biden administration. Then there is the pandemic. The world's relationship with the film, where the film sits, and what it resonates with, has changed as well. We've been able to get closer to what is essential about the film and, hopefully, we'll be able to stand up to that in the final work.
Sacramento Union investigative reporter K.W. Lee interviews Chol Soo Lee for the first time in 1977 at Deuel Vocational Institution, CA [Photo Courtesy of K.W. Lee]
You've been learning on the job, Julie. What have been the biggest challenges for you?
Julie: We've always been interested in the internal journey of Chol Soo Lee, but we weren't sure if we were going to be able to tell that story. Even the plot is quite complicated: there are several big trials that happen, there's a movement of activists, there's investigations, and then the complexity of Chol Soo Lee's post-release life. It became important for us to center him within all of these plot details. It's hard because we never interviewed him ourselves, we have very limited archival of him in terms of footage.
To still be able to tell a comprehensive, truthful story that is centered on his voice, took time. I had no filmmaking experience to draw from, so I first had to build that skill set to even be able to work on a documentary film.
Then I had to build the confidence to tell a story using archival footage, archival audio, the letters he left behind, the handwritten memoir he left behind…that took time.
"We want people to know about this man, Chol Soo Lee, and the movement which launched a generation of activists in California, who have changed the shape of the state and of the country."
Now that the end is in sight, what excites you about Free Chol Soo Lee's future?
Eugene: Thanks to the film being supported by ITVS, it will be on public television [which] means that it will be played in prisons. So that is an aspect of the film's life that we're really interested in.
Of course, we want community screenings, work in educational contexts. We want people to know about this man, Chol Soo Lee, and the movement which launched a generation of activists in California, who have changed the shape of the state and of the country.
Julie: One activist told us that she felt like our film was a continuation of the movement, in terms of perpetuating a meaningful legacy for Chol Soo Lee. After I wrote my magazine story about Chol Soo Lee's death, someone in Virginia wrote on Facebook that she had heard about the case when she was an undergrad. It inspired her to become a criminal defense attorney. There is incredible potential in this story inspiring a new generation to work toward creating a more just society.
Eugene: It means a lot to be adding to the growing body of documentaries on Asian American history, but we don't want to be the last word on the case. The hope is to make a realistic activist movie because it's so easy to romanticize activism in a documentary. There are incredibly inspiring aspects to our film but it's a fuller story than that.
So many of the activists in our film were college-age when they got involved. We hope it gives an insight into that long journey of Asian American activism that lets you do so much good. We want young Asian Americans to know that they are capable of change even when they can't control the outcome.
---
Bedatri Choudhury works with documentaries and is a culture journalist. She lives in New York City.
Topics
From our blog
August 10, 2023

ITVS is pleased to welcome Brandii Rice as our new Head of Business and Legal Affairs. In her role Rice will oversee business and legal affairs across the ITVS brand portfolio. In addition, she will guide licensing and business strategies to support ITVS' content development, production, distribution and audience development goals. She will join ITVS…

June 7, 2023

Carrie Lozano joins ITVS from the Sundance Institute, where she served as director of Documentary Film and Artist Programs, supporting boundary-breaking filmmakers across the globe. At ITVS, she will continue to protect independent artists' voices, editorial control and copyright while elevating nonfiction storytelling as an essential strategy…

June 1, 2023

Discover how Lisa Tawil's appointment to the International Board of INPUT strengthens worldwide collaboration in public media.