Wake Up Call: Abigail Disney of Women, War and Peace
Posted on November 8, 2011
Women, War & Peace — the first installment from the Women and Girls Lead campaign — is a five-part serieschallenging the conventional wisdom that war and peace are men's domain. The program continues Tuesday night at 10 PM on PBS (check local listings). Ruth Fertig of the International Rescue Committee offered BTB an update on the series.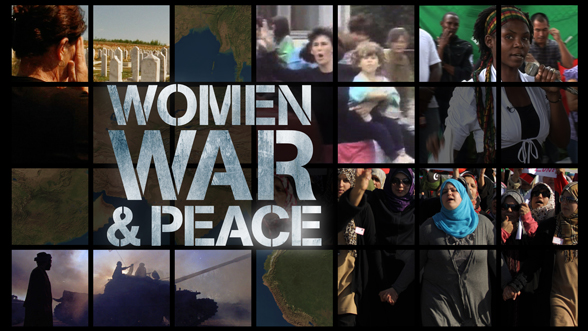 The stories of women and girls – especially ones about the violence they face, the discrimination they endure, and the arduous struggles they undertake to transform their lives and their societies – often go untold. The Wake Up Call is the International Rescue Committee's platform for bringing those stories into the light, where they can inspire, outrage, engage and move people in the same way that the story of Liberian women taking a stand against war inspired Abigail Disney. Visit the Wake Up Call to watch Abigail's video and others created by IRC staff, allies and supporters from around the world. Then, upload your own photo or video and share your story. We'd love to know why you're passionate about making a better world for women and girls.
Women, War and Peace is a co-production of THIRTEEN and Fork Films, and the centerpiece of the Women and Girls Lead campaign. The IRC is proud to partner with ITVS on this multiyear public media initiative that spotlights issues facing women and girls worldwide.
Topics
From our blog
August 10, 2023

ITVS is pleased to welcome Brandii Rice as our new Head of Business and Legal Affairs. In her role Rice will oversee business and legal affairs across the ITVS brand portfolio. In addition, she will guide licensing and business strategies to support ITVS' content development, production, distribution and audience development goals. She will join ITVS…

June 7, 2023

Carrie Lozano joins ITVS from the Sundance Institute, where she served as director of Documentary Film and Artist Programs, supporting boundary-breaking filmmakers across the globe. At ITVS, she will continue to protect independent artists' voices, editorial control and copyright while elevating nonfiction storytelling as an essential strategy…

June 1, 2023

Discover how Lisa Tawil's appointment to the International Board of INPUT strengthens worldwide collaboration in public media.