America Revisited II - In Our Own Image: The Story of African-American Art
In Our Own Image: The Story of African-American Art explores African American art—from its roots on Southern plantations to its place on the world stage.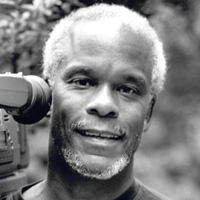 Producer/Director
Stanley
Nelson
Stanley Nelson is an Emmy Award-winning documentary filmmaker, MacArthur "genius" Fellow, and member of the Academy of Motion Picture Arts and Sciences. He was awarded the National Humanities Medal by President Obama in August 2014. Nelson has directed and produced numerous acclaimed films, including Black Panthers: Vanguard of the Revolution (Independent Lens), Freedom Summer, Freedom Riders, Jonestown: The Life and Death of People's Temple… Show more and The Murder of Emmett Till. He is also the co-founder and Executive Director of Firelight Films and co-founder of Firelight Media, which provides technical support to emerging documentarians. Show less
We fund untold stories for public media.
Learn more about funding opportunities with ITVS.
The Film
In Our Own Image: The Story of African-American Art explores African American art—from its roots on Southern plantations to its place on the world stage—while telling the moving stories of the artists who create it, the people who collect it, the institutions which protect its legacy, and the era in which the art was created. More than a historical documentary, the film also wrestles with the question: "Why create art?" 
Topics