American Psychosis
It's a health and civil rights debacle which "...is the greatest social crisis of the 20th and now 21st centuries."
Series

Independent Lens

Funding Initiative

Open Call
Producer/Director
Ken Rosenberg
Ken Rosenberg has been making award-winning documentaries for over thirty years. Aired on PBS, he co-produced and co-directed (with Ruth Neuwald Falcon) An Alzheimer's Story and directed and produced Through Madness. For HBO, he produced and directed Coming Out In America (Oscar short list), Back from Madness, Drinking Apart, and Executive-Produced… Show more the Peabody Award-winning Cancer: Evolution To Revolution. A practicing psychiatrist and author of medical textbooks, his films have been recognized by the American Medical Association, the American Psychiatric Association, the National Institute on Drug Abuse, the New England Journal of Medicine, the National Alliance for the Mentally Ill, and the Robert Wood Johnson Foundation. Show less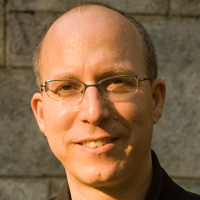 Co-Producer
Peter Miller
Peter Miller has worked as a producer on several of Ken Burns's films including the series The War, the Jazz series, and the Peabody Award-winning Frank Lloyd Wright. His own work includes the just-released Sacco and Vanzetti,The Internationale (Oscar short-list), and Passin' It On (shown on P.O.V., winner of over 20 film festival prizes). Miller was a… Show more producer on Barbara Kopple's Academy Award-winning American Dream, and has worked on dozens of other historical and social issue documentaries. Show less
We fund untold stories for public media.
Learn more about funding opportunities with ITVS.
The Film
Through intimate stories of patients, families, and medical providers, American Psychosis immerses us in the national crisis surrounding care of the mentally ill. Filmed over the course of three years, it brings us inside one of America's busiest Psych emergency rooms, in the Los Angeles County Hospital, into correctional facilities where tens of thousands of psychiatric patients are warehoused, and to the homes – and homeless encampments – of severely mentally ill members of our communities. The film follows patients and their families over many years of struggle, where silence and shame compounds personal suffering. Viewers are taken on a journey, and together with medical providers, passionate activists, and leaders in mental health care, the film highlights human stories in a broader context of an economic, political and humanitarian calamity facing millions of Americans. American Psychosis will be the first major documentary exploration of one of the greatest social crises facing America today.  
   
Topics