My Nazi Legacy
The sons of two Nazi war criminals reflect on the crimes of their fathers and the price of forgiveness.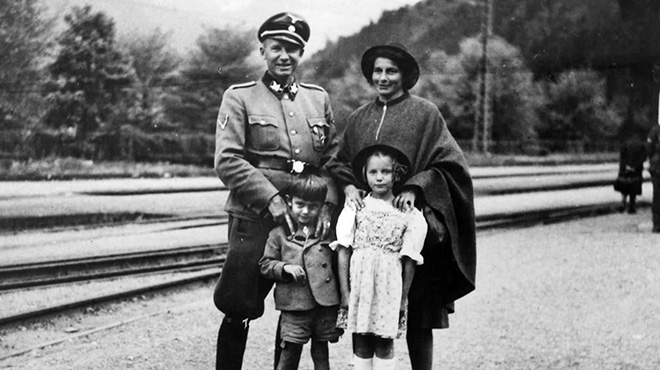 Series

Independent Lens

Premiere Date

May 2, 2016

Length

90 minutes
Nominated
2016 The Grierson Trust-Best Historical Documentary
Director
David Evans
David Evans was born in Wolverhampton, England, in 1962. He is an Emmy-nominated, multi-award-winning director of film and television. His previous work in documentaries includes a BAFTA Award-winning film about the English author Angela Carter, and a profile of radical feminist Andrea Dworkin. He directed the feature film Fever Pitch, starring… Show more Colin Firth, for which Nick Hornby adapted his best-selling book of the same name, and is now established as a leading director of high-end TV drama in the UK, with credits including Shameless, Downton Abbey and Russell T. Davies's Cucumber. Show less
We fund untold stories for public media.
Learn more about funding opportunities with ITVS.
The Film
Can you imagine what it means to grow up as the child of a mass murderer? Hans Frank and Otto von Wächter were indicted as war criminals for their roles in WWII. Nazi Governors and consultants to Hitler himself, the two are collectively responsible for thousands of deaths. But what stood out to Philippe Sands were the impressions they left on their sons. While researching the Nuremberg trials, the human rights lawyer came across two men who re-focused his studies: Niklas Frank and Horst von Wächter. The men hold polar opposite views on the men who raised them.
Through a series of unadulterated conversations with Frank and von Wächter, Sands and director David Evans strip away at titles and ranks to explore the character lying underneath the infamous criminals, their patriarchal influence, and the price of forgiveness. A unique look on the father/son relationship, My Nazi Legacy: What Our Fathers Did brings new meaning to the ties that bind us.
Topics