Solar Mamas
Jordanian wife and mother Rafea is leaving home for the first time — to attend a college training rural women to become solar energy engineers.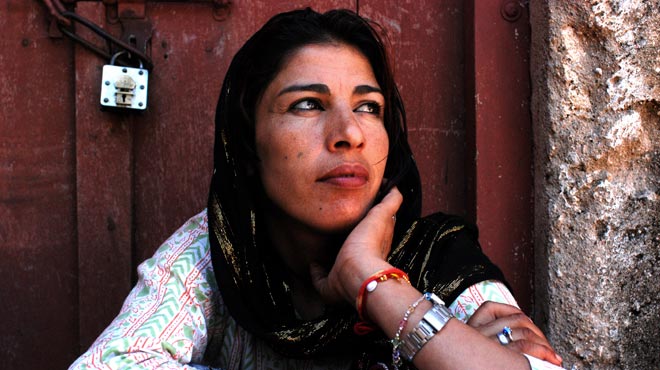 Series

Independent Lens

Premiere Date

November 5, 2012

Length

60 minutes

Funding Initiative

International
Award
2012 Peabody Awards-George Foster Peabody Award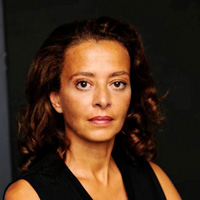 Director
Mona
Eldaief
Mona Eldaief works as a director, director of photography and editor on documentary film and television projects around the world. Documentary feature credits include Control Room, Startup.Com, A Wedding in Ramallah, and Her Name Is Zelda. Television credits include programs for Frontline World, Discovery Channel, ABC News, and MTV News and Docs.… Show more Mona also implemented a video diary exchange program between Israelis and Palestinians, which allowed young people in Israel and the West Bank to create video diaries that were then shared to initiate an ongoing dialogue about the conflict. She continued documenting global stories through video exchange for the international film event Pangea Day. For this live broadcast, Mona sent camera phones to NGOs and UNHCR refugee camps around the world and produced and edited their first-person film narratives. Show less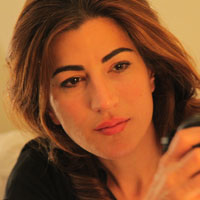 Director
Jehane
Noujaim
Noujaim was raised in Cairo and began her career as a photographer. Following a B.A. in Film and Philosophy at Harvard, she directed Mokattam (1998). Noujaim went on to produce and direct Startup.com (2001) and Control Room (2004). She was co-director on Shayfeen.com: We Are Watching You. Noujaim has also worked as a cinematographer on Born Rich (2003), Only the Strong Survive… Show more (2002), and Down from the Mountain (2002), and as executive producer on Encounter Point (2006) and Budrus (2011). Show less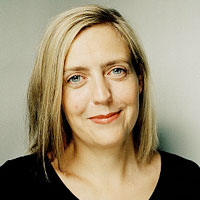 Producer
Mette
Heide
Mette Heide is an award-winning producer and owner of +plus pictures ApS. She has worked as an executive producer for the past 16 years. Among the films she's produced are Last White Man Standing (2010), The Invention of Dr. Nakamats (2009), Honestly, Mum and Dad (2009), and Liberace of Baghdad, winner of the Special Prize at the 2005 Sundance Film Festival.
We fund untold stories for public media.
Learn more about funding opportunities with ITVS.
The Film
Rafea is 30 years old with four children and a husband who is eager to take a third wife. She is a Bedouin woman living in a small Jordanian village close to the desert. With encouragement from the country's Ministry of Environment, she leaves her village for the first time to go to the Barefoot College in India to train to become a solar-energy engineer.
The Barefoot College in India was founded by Bunker Roy to provide knowledge and training to the rural poor to empower them to make their communities self-reliant and sustainable. The solar course at Barefoot College has women from Kenya, Burkina Faso, Columbia, and Guatemala.
And now Rafea from Jordan. She is the first Jordanian woman ever to attend such a program, and she dreams of returning to bring much-needed income and talents to support her family and village.
But two months into the program, Rafea's husband insists that she return home or he will divorce her and take her children. With no real choice in the matter, Rafea goes back to her village and sets out to persuade her husband and other family members that her studies in India benefit everyone.
In her journey away from home, back, and then away once more, Rafea goes through a profound transformation, returning as an educated woman with the skills to earn an income and achieve for her community what others could not.
Topics