Time of the Phoenix: The First Rainbow Coalition
Charting the history and enduring legacy of the groundbreaking multi-ethnic coalition that rocked Chicago in the 1960's.
Funding Initiative

Open Call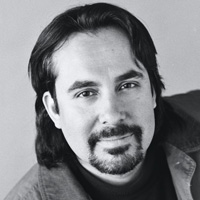 Producer/Director
Ray Santisteban
Ray Santisteban has worked for the past twenty six years as a documentary filmmaker, teacher, and film curator. His work consistently gravitates toward political subjects and artist profiles, addressing the themes of justice, memory and political transformation. A graduate of NYU's film and TV production program, he has explored a variety of subjects… Show more including New York Black Panther leader Dhoruba Bin Wahad - Passin' It On (Co-Producer), the roots of Puerto Rican poetry, Nuyorican Poets Cafe (1994, Director, Producer, Editor), Chicano poetry, Voices From Texas(Directed, Producer) and was Senior Producer of Visiones: Latino Art and Culture in the U.S. a three hour PBS series nationally broadcast in Oct. 2004. Awards garnered include: a 1992 Student Academy Award (information division), a 1996 "Ideas In Action" Award from the National Tele-Media Alliance, a 1996 "Faculty of the Year" Award from the Chicano Studies Program, UW Madison, a 2016 San Antonio Artists Foundation Filmmaker Award, and a 2016 Tobin Award for Artistic Excellence. Since 1998, he has been based in San Antonio, Texas. Show less
We fund untold stories for public media.
Learn more about funding opportunities with ITVS.
The Film
Led by Fred Hampton and comprised of young activists from, unusual allies, the Black Panthers, Young Patriots and Young Lords, Chicago's Rainbow Coalition (1969-1973) united poor African Americans, Southern Whites and Latinos to collectively confront police brutality and substandard housing in one of the most segregated cities in postwar America. What began as a drive to achieve a voice for poor communities quickly grew into a formidable youth-driven political movement, attracting the support of other disenfranchised groups and the retaliation of a threatened Chicago political machine determined to destroy it — as well as the scrutiny of the FBI. The movement eventually collapsed in the mid 1970's under the weight of relentless harassment by local and federal law enforcement agencies, culminating in one of the pivotal moments of the 1960s: the assassination of Black Panthers Fred Hampton and Mark Clark.
Although short lived, the Rainbow Coalition broke down barriers between communities, creating a permanent shift in Chicago politics and an organizing model for future activists and politicians across the nation.
Bridging past and present, Time of the Phoenix examines the legacy of the Rainbow Coalition, exploring how contemporary problems that displace the poor and marginalized in urban areas, such as housing segregation, gentrification and the relationship between the police and poor and minority communities, are fundamentally linked the defining issues around which the Rainbow Coalition was organized.
Topics