The Film
In early 2010, U.S. soldiers in southern Afghanistan — bored, frightened, angry, and primed to explode — intentionally killed civilians, planting weapons on their victims to stage the incidents as "good shoots." One of the group, the platoon sergeant, collected fingers as trophies. They called themselves "The Kill Team."
Specialist Adam Winfield alerted the military to the killings through his father, but the army failed to act. Soon, Adam's fellow soldiers grew suspicious that he might talk, and they threatened to silence him — permanently.
On May 2, 2010, the Kill Team decided to carry out another murder, this time in Adam's presence. In an instant, Adam was faced with a decision: take a stand and risk his life, or play along and convince his comrades he is no longer a liability. Adam chose the latter.
Weeks later, Adam was flown back to Fort Lewis in Washington State and charged with first degree murder. With extraordinary access to behind-closed-doors proceedings, the film follows Adam's story in two time frames: in the past, as the events in Afghanistan are reconstructed from firsthand accounts of the soldiers most directly involved, and in the present day, as Adam and his family fight for his freedom. The government has condemned Adam as a soldier who chose to ignore his conscience. United States v. Winfield, however, draws attention to a more difficult truth: in war, the freedom to follow one's conscience is sometimes a luxury.
The Filmmakers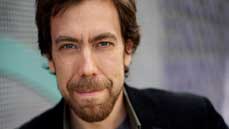 Dan Krauss

Producer/Director

Linda Davis

Producer