A Town Called Victoria
On January 28, 2017, a mosque in South Texas erupted in flames. Now, this quiet community must reckon with the deep rifts that drove a man to hate.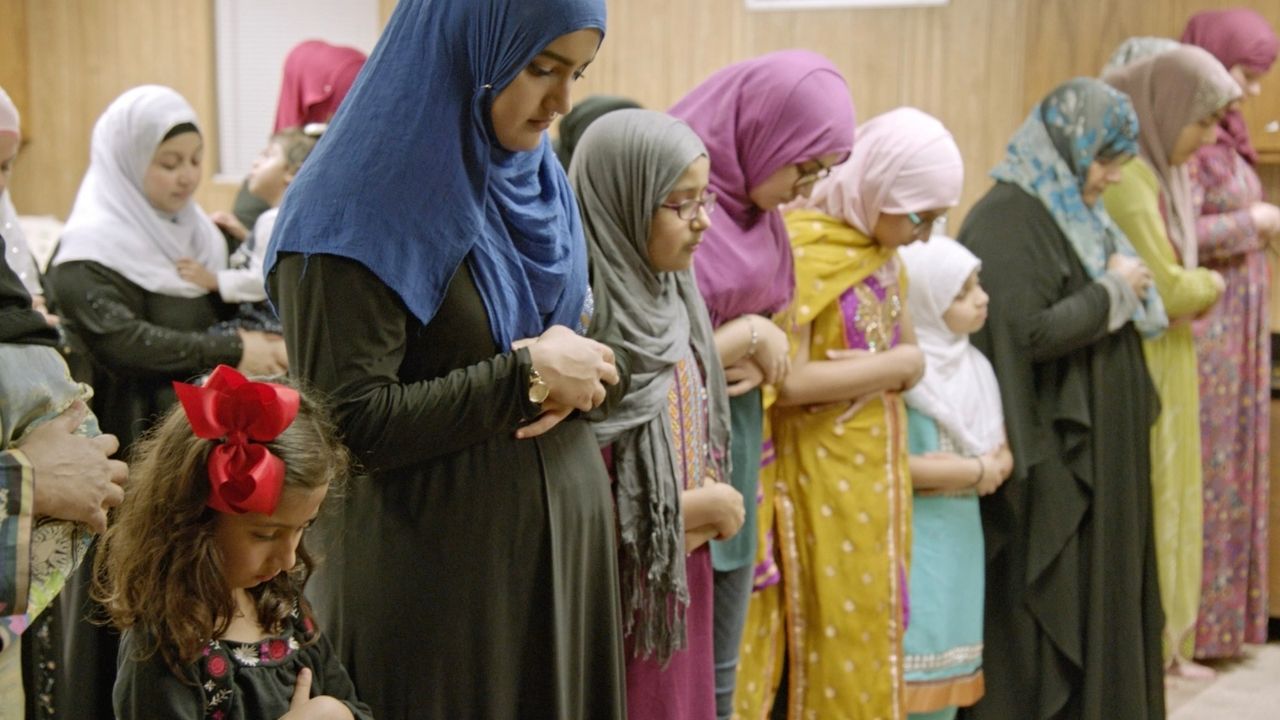 Series

Independent Lens, Reel South

Premiere Date

November 13, 2023

Funding Initiative

Series and Special Projects
Producer/Director
Li
Lu
Li Lu was born in Suzhou, China, and raised in Sugar Land, Texas. Her narrative and documentary work has been supported by Sundance, Firelight Media, Ford Foundation, Austin Film Society, Gotham, and others. A lover of storytelling, Li strives to create bold and fearless projects spanning genre and form.
Producer
Anthony
Pedone
Anthony Pedone is an independent filmmaker who dedicates his time to creating content that cultivates inclusion, community building and collaboration. His work has premiered at Sundance, Tribeca, Slamdance and Locarno, and can be streamed on Max, Amazon, Hulu and Peacock.
We fund untold stories for public media.
Learn more about funding opportunities with ITVS.
The Film
On January 28, 2017, a mosque in the town of Victoria, Texas, burned to the ground. After building lives here for more than 30 years, leaders of Victoria's Muslim community—Abe Ajrami, Omar Rachid, and the founder of the mosque, Dr. Shahid Hashmi—watch in horror as their spiritual and communal home is destroyed. The next day, Abe, Omar, and Dr. Hashmi hold a press conference by the smoldering rubble. To their surprise, over 500 of their fellow Victorians arrive to stage an impromptu peace rally. Within a week, Omar's GoFundMe campaign to rebuild the mosque goes viral and raises more than a million dollars. The story of Victoria makes headlines around the world, offering a parable of togetherness in dark times and a balm of comfort to Victoria's Muslim community. 
But when the cameras turn away and the tidy narrative slips from the headlines, this South Texas community steeped in uneasy history starts to face difficult questions about its own identity. Behind the inspirational news stories is a deeply divided town facing real challenges. Victoria must overcome its age-old political, racial, and economic divides, and begin the hard work of changing itself for the better. However, all are shocked when Marq Vincent Perez, a local Hispanic man, is arrested for burning the mosque. 
Standing with the Muslim community, other area leaders—including Fred Hobbs, the pastor of a Black Baptist church; Danny Garcia, a Hispanic city commissioner; and Susannah Porr, a Caucasian community organizer—gather to pose questions and find answers in the wake of the mosque arson. In a 3-part docuseries, A Town Called Victoria chronicles the town, its activists and politicians; its preachers and worshippers; its community leaders and ordinary folks, as they follow the trial and rebuild the mosque, learning through lessons of the past to find a collective way forward.
Topics