Acrobat
Fabrice Champion was an accomplished trapeze artist when a circus accident paralyzed him from the neck down. But he is determined to return.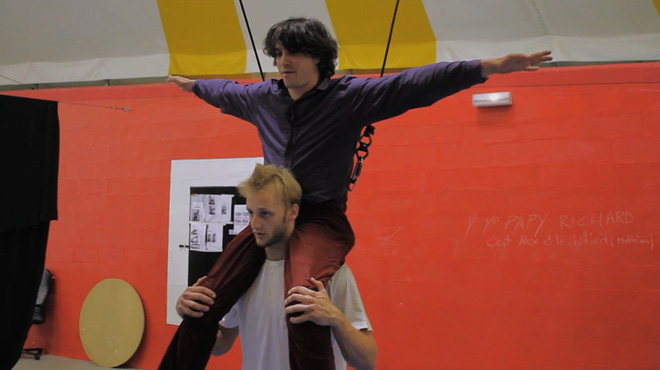 Series

Global Voices

Premiere Date

July 15, 2012

Length

60 minutes

Funding Initiative

International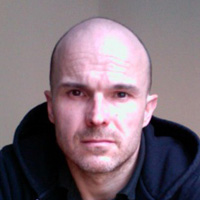 Director
Olivier Meyrou
Olivier Meyrou studied literature and journalism before going to the National School of Cinema in France (La Fémis), and was an exchange student at the Tisch School of the Arts at New York University. He received numerous awards for his documentaries, including the Teddy Award at the 2006 Berlin festival for Beyond Hatred. His other films include Bye Bye Apartheid, Célébration,… Show more and The Devil's Advocate. Meyrou's work centers on universal human-rights themes. Show less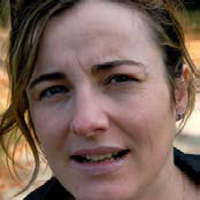 Producer
Benedicte Couvreur
Bénédicte Couvreur was awarded a diploma La Fémis from the National School of Cinema in France. After school, she met Olivier Meyrou with whom she has since collaborated. She has produced 15 short films with Balthazar Productions for television and cinema, including Water Lilies of Céline Sciamma, a Cannes 2007 Official Selection.
We fund untold stories for public media.
Learn more about funding opportunities with ITVS.
The Film
Fabrice Champion was a world-renowned circus performer whose daring displays on the flying trapeze were central to the cutting-edge European circuit. But one day in 2004, he collided in mid-air with another trapeze artist and was rendered quadriplegic.Acrobat is told as a first-person narrative from Fabrice's perspective, as he provides insight into his journey from the hospital and rehabilitation back to the circus life.
Three years after the accident, Fabrice decided to follow the Professor Dikoul rehabilitation program at a Moscow hospital. The program is based on very impressive exercises: abdominal training with pulleys and chains, walking within parallel bars wearing iron boots, being hooked up to a metallic structure in order to stand up. Strangely enough, it was only amidst this surreal setting that Fabrice eventually realized that his dreams for himself extended beyond the desire to simply walk again.
Eventually he returns to the Rosny National Circus School near Paris to create the trapeze act for the students' yearly end of studies show. The film follows his struggles with self-confidence, and his turn toward Buddhism. Through it all, he pushes himself toward the goal of performing once more in the circus.
Topics