After the Storm
In the wake of a devastating tornado that ripped through central Alabama in 2011 is a universal story of survival, healing, and resilience.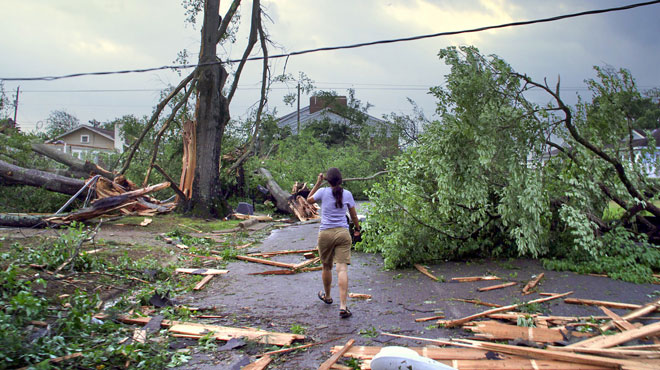 Premiere Date

April 27, 2015

Funding Initiative

Digital Series and Special Projects
Nominated
2015 News and Documentary Emmy Awards-New Approach: Documentary
Nominated
2016 Webby Awards-Online Film & Video / Art & Experimental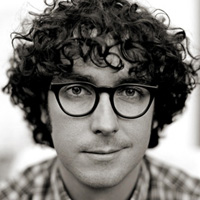 Producer/Director
Andrew Beck Grace
Andrew Beck Grace is a documentary filmmaker based in Alabama. His 2012 film, Eating Alabama, was funded by ITVS, premiered at SXSW, played over 40 festivals worldwide, and aired nationally on PBS in July of 2013. The film was awarded Best Documentary by the James Beard Foundation. Grace's film The Durrs of Montgomery won three regional Emmys, including… Show more Best Historical Documentary. A short film, A Call from Selma, was co-produced with The New York Times as part of their Op-Docs series. He directs the Program in Nonfiction Storytelling at the University of Alabama and was recently named one of the "Most Creative Teachers in the South" by the Oxford American Magazine. He is working on a film about a man who was recently exonerated after 30 years on Alabama's death row. Show less
We fund untold stories for public media.
Learn more about funding opportunities with ITVS.
The Film
On the afternoon of April 27th, 2011, a half-mile wide tornado plowed through the middle of Tuscaloosa, a small southern college town in central Alabama. It touched down about a quarter of a mile outside the city and mangled its way nearly six miles through the heart of town. A half-mile wide when it touched down, it got wider and eventually destroyed 4,700 homes, damaged thousands more, injured over 1,500 people, and took out scores of city's businesses. Somehow, miraculously, it killed only 50 people, but when President Obama visited the city three days later he said, "I've never seen destruction like this."
But as local filmmaker Andrew Beck Grace found out in the days after the storm, numbers, adjectives, even images only go so far in describing what it means to wake up to your world completely rearranged.
After the Storm, a unique interactive documentary essay, tells the story of what happens after the storm passes, after the media leaves town, and after the adrenaline subsides. Written as a letter to future disaster survivors, the film is not so much about the how and why of the tornado the filmmaker lived through, but it's instead about that central question all of us face after living through something traumatic. Namely, how do we make sense of it all?
Topics