Always in Season
In four American communities, descendants of the victims and perpetrators of lynching are working together to heal a violent history.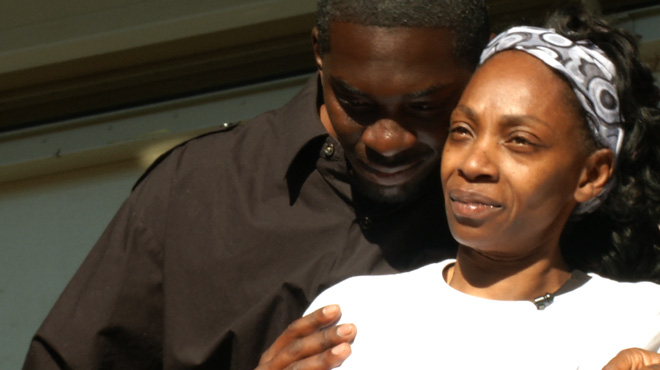 Series

Independent Lens

Funding Initiative

Open Call
Award
2019 Sundance Film Festival-U.S, Special Jury Award for Moral Urgency
Producer/Director
Jacqueline Olive
Jacqueline Olive is an award-winning filmmaker with artist grants from Chicken & Egg Pictures, Catapult Film Fund, ITVS, and more. Olive co-directed and produced the award-winning documentary, Black to Our Roots, which broadcast on PBS WORLD. After receiving a master's degree from the University of Florida Documentary Institute in 2007, Olive… Show more interned with MacArthur "Genius" Fellow director, Stanley Nelson. She then worked on the production team of the Emmy Award-winning PBS series, Independent Lens, and the PBS WORLD series, Global Voices. Olive founded Tell It Media to create documentaries that tell nuanced stories of the people, places, and cultures that make up our diverse world. She learned multimedia production as a fellow with the National Black Programming Consortium (NBPC) and the Bay Area Video Coalition (BAVC). Always in Season is her first independent documentary feature as solo director. Show less
We fund untold stories for public media.
Learn more about funding opportunities with ITVS.
The Film
Blending observational footage with first-person testimonies and expert insights, Always in Season is the first documentary feature film to spotlight recent grassroots efforts to acknowledge the victims of lynching, repair the damage, and reconcile in four U.S. communities.
Surrounded by the trailer homes of a predominately white neighborhood in Bladenboro, North Carolina, Lennon Lacy was found hanging from a swing set on August 29, 2014. Questions about the scene, including the fact that Lennon was wearing someone else's shoes, convince his family and others that, rather than committing suicide, this seventeen-year-old was lynched. In Laurens, South Carolina, Rev. David Kennedy has fought since 1996 to shut down the Redneck Shop where Ku Klux Klan robes and neo-Nazi memorabilia are sold right in the middle of downtown and less than a mile away from where his great-uncle was lynched in 1913. The film follows Rev. Kennedy as he seeks to have the lynching acknowledged and the Redneck Shop permanently shut down.
Moving from acknowledgment to repair, Always in Season shifts to Monroe, Georgia where a diverse group of amateurs annually reenact the 1946 lynching of two couples on the Moore's Ford Bridge to "never forget" the victims and help bring the perpetrators, some of whom they believe are still living in the community, to justice. Among the reenactors, Olivia Taylor has intimate knowledge of the subject because her father was a Klan leader in Stone Mountain. In Duluth, Minnesota, Warren Read, author of The Lyncher in Me, learned while researching his family tree that his great-grandfather organized the lynching of three innocent men in 1920. After working with the community to help repair the damage, Warren meets with a cousin of one of the victims and the nephew of the woman who falsely accused them of rape. The three men learn they share dark family secrets as they attempt to reconcile.
Topics