Archeology of Memory: Villa Grimaldi
Exiled Chilean musician, Quique Cruz, goes from the Bay Area to Chile and back as he creates his masterwork.
Series

Global Voices

Premiere Date

October 11, 2009

Length

60 minutes

Funding Initiative

Open Call
Award
2008 Mill Valley Film Festival-Audience Award
Nominated
2009 International Documentary Association (IDA)-Best Music Documentary Award
Award
2009 Mendocino Film Festival-Special Jury Award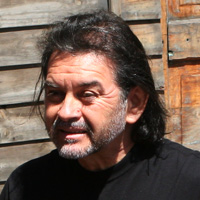 Producer/Director
Claudio/Quique Durán/Cruz
Cruz is a writer, musician/composer, and media artist. He is the creator, writer, and art director of Archeology of Memory: Villa Grimaldi. Quique Cruz is also the coordinator and the producer of the book, the musical suite, exhibit, and documentary film. Quique Cruz is Ph.D. candidate in Modern Thought and Literature at Stanford University." He holds a… Show more Masters in Latin American Studies from Stanford University and a bachelor's degree in history from UC Berkeley. Show less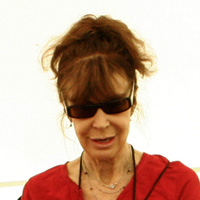 Producer/Director
marilyn mulford
Mulford is a Sundance Award-winning documentary filmmaker. She has worked in all aspects of documentary and experimental filmmaking for many years. She directed Freedom on my Mind, a documentary about the Mississippi Voter Registration Project from 1961 to 1964. It was nominated for the Academy Award and won the Grand Jury Prize for Best documentary at… Show more Sundance. It aired on PBS's The American Experience. She also produced and directed Chicano Park about a Mexican-American barrio being destroyed by city of San Diego. That film won top prize at the Chicago and Houston International Film Festivals, and Best of California at the National Educational Film Festival. Her organization, Interfaze Educational Productions, is located at the Saul Zaentz Media Center Building, in Berkeley, California. Show less
We fund untold stories for public media.
Learn more about funding opportunities with ITVS.
The Film
A powerful, intense, and imaginative musical journey, Archeology of Memory: Villa Grimaldi follows exiled Chilean musician Quique Cruz from the Bay Area to Chile and back, as he creates his masterwork: a multimedia installation to heal the wounds inflicted by Pinochet's torturous regime.
Growing up in a rural town in Chile during the sixties, Quique Cruz is full of dreams. Obsessed with being a musician from an early age, he quits school after eighth grade and leaves his home for the capital, Santiago, during the heady days of Nueva Canción, the "New Song Movement." After the coup in 1973, the dream becomes a nightmare. Under the regime of General Augusto Pinochet, 17-year old Quique is incarcerated, brutally tortured, and after a year in different concentration camps, is finally exiled. Scarred physically and psychologically by torture and by the death or disappearance of many friends, Quique becomes silent and secretive, working menial jobs, deeply alienated from American society.
With the arrest of Pinochet in London in 1999, a creative door opens in Quique; after 30 years of secrecy, he finds the strength to tell his story through the passionate creation of a multimedia project using narratives, film, poetry, and installations. But it is a voyage riddled with obstacles; the creation of the piece unleashes raw memories of torture and confinement, cracking through the armor of denial and stirring up agonizing emotions. But Quique discovers once again the power of art to transform even the deepest pain; he finds that new dreams can arise from the imagination as healing begins.
Topics