Asparagus
In a regimented greenhouse laboratory, an engineer learns lessons about life and love from a fertilizer delivery agent and a renegade asparagus.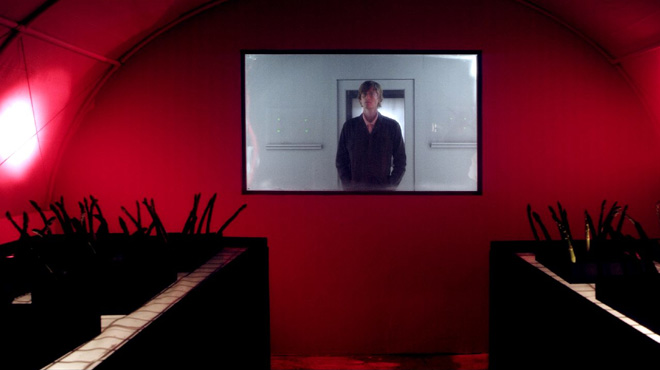 Series

FUTURESTATES

Premiere Date

March 24, 2011

Length

19 minutes

Funding Initiative

Short-Form Series and Special Projects
Director/Producer
Robby
Henson
Producer
Paul
Merryman
Originally from Austin, Texas, Paul Michael Merryman earned his undergraduate degree in Radio, Television, and Film from the University of Texas at Austin. During his studies he wrote and directed the short subject documentary APD: Downtown Discipline, a piece about police accountability. Merryman earned his MFA at the American Film Institute where… Show more his 35mm thesis film The Escape had a strong run on the festival circuit. Set in an English prison in 1792, the movie tells the story of a hangman's assistant who tries to break his own son out of jail. Show less
We fund untold stories for public media.
Learn more about funding opportunities with ITVS.
The Film
Introverted and cerebral, Dekard is an agricultural engineer who monitors a regimented greenhouse laboratory that produces hybrid asparagus, sealed off in a transparent control booth buried beneath a destroyed landscape in the near future. When fertilizer delivery agent Elena Navarro arrives for a surprise visit, Dekard accidentally knocks an inferior asparagus he is culling to the lab floor in his rush to spend more time with Elena. After a trip to a dating compatibility center forecasts Elena and Dekard's romantic future, he returns to his greenhouse to find an unlikely testament from his forgotten asparagus.
Topics