Premiere Date

March 31, 2012

Length

60 minutes

Funding Initiative

International
Award
2010 FICA Environmental Film Festival - Brazil-Audience Award
Award
2010 Ecofilms Festival - Greece-Second Prize Award
Producer/Director
Fredrik Gertten
Fredrik Gertten is a filmmaker based in Malmö, Sweden who speaks fluent Spanish and worked as a journalist in Nicaragua in the 1980s and 1990s. He co-produced Milkbar (2007), Thin Ice (2006), Belfast Girls (2006), and produced/directed and both The Socialist, The Architect & the Twisted Tower and An Ordinary Family in 2005.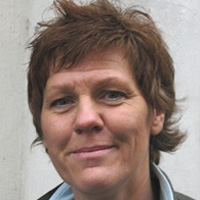 Producer
Margarete Jangard
Margarete Jangård has been in the media business for 20 years, having worked at SVT Drama and on commercial/informational films. She was an EAVE graduate in 2005. Some of her films as producer include: Burma VJ's (2008; dir. Anders Östergaard; Final Image (2009; dir. Andrés Habegger); Milkbar (2006; dir. Terese Mörnvik & Ewa Einhorn); Thin Ice (2006;… Show more dir. Håkan Berthas); Belfast Girls (2006; dir. Malin Andersson); The Socialist, The Architect & the Twisted Tower (2005; dir. Fredrik Gertten); and An Ordinary Family (2005; dir. Fredrik Gertten). Show less
We fund untold stories for public media.
Learn more about funding opportunities with ITVS.
The Film
Juan "Accidentes" Dominguez is on his biggest case ever. On behalf of 12 Nicaraguan banana workers, he is tackling Dole Food in a groundbreaking legal battle for their use of a banned pesticide that was known by the company to cause sterility. Can he beat the giant, or will the corporation get away with it? In the suspenseful documentary Bananas!, filmmaker Fredrik Gertten sheds new light on the global politics of food.
An estimated one third of the production price of the average banana covers the cost of the pesticides used to grow it. Dominguez, a million-dollar personal injury lawyer in Los Angeles, represent more than 10,000 Nicaraguan banana workers claiming to be afflicted by those pesticides, including one known as Nemagon. Nemagon, made by Dow Chemical, was banned in the U.S. in 1977 for causing male sterility. Dole Food reportedly continued using the pesticide on its crops outside the U.S. until 1982.
Researchers studying the Chinandega region say the soil, the water, the animals, and the food supply are measurably affected by pesticide use. The level of pesticides in local breast milk has been measured at 700 times acceptable levels, and some scientists have estimated that it could take up to 200 years for the chemicals in the soil to break down. In the meantime, locals who have worked on the Dole plantations complain of a host of ailments they claim stem from the chemicals, and Dominguez is suing on their behalf.
Can a U.S.-based multinational corporation be sued by foreign nationals in an American court? How about a Nicaraguan court? Who has jurisdiction, and who owes what to whom?
Topics