Beauty Is Embarrassing
Raised in the mountains of Tennessee, Wayne White found success as one of the creators of the TV show, Pee-wee's Playhouse, which led to more work designing some of the most arresting and iconic images in pop culture.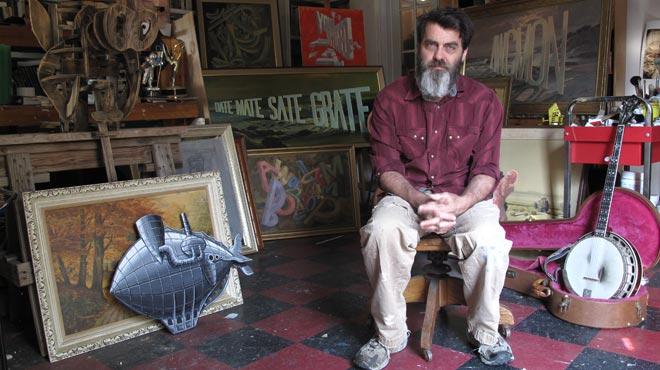 Series

Independent Lens

Premiere Date

January 21, 2013

Length

90 minutes
Nominated
2013 News and Documentary Emmy Awards-Outstanding Graphic Design & Art Direction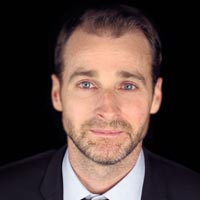 Producer/Director
Neil
Berkeley
Neil Berkeley has been working as a designer and director in film and television for over ten years. His work includes main title designs for some of the most popular shows on television and he has directed several national commercials. He has also developed main titles for documentaries including The Cool School, Johnny Cash's America, Air Guitar Nation,… Show more and Respect Yourself: The Story of Stax Records. Since 2009, Mr. Berkeley has operated his design-based production company, BRKLY. The company developed most of the animated sequences in Beauty Is Embarrassing including the Mimi Pond Cartoon, the Pee-wee's Playhouse sketches, and the end credits. Beauty Is Embarrassing is Mr. Berkeley's first feature length documentary. Show less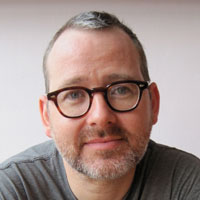 Producer
Morgan
Neville
Morgan Neville is an award-winning filmmaker who has spent twenty years working as a cultural documentarian. Neville has been nominated for three Grammys for his music films: Respect Yourself: The Stax Records Story, Muddy Waters Can't Be Satisfied, and Johnny Cash's America. His other films include Hank Williams: Honky Tonk Blues The Cool School and Troubadours… Show more (Sundance '11). Through his company, Tremolo Productions, Neville has also produced films such as The Rolling Stones' Crossfire Hurricane, Pearl Jam Twenty, The Night James Brown Saved Boston and Beauty is Embarrassing (Independent Lens, 2013). His film 20 Feet From Stardom, which premiered opening night of the 2013 Sundance Film Festival and went on to become the top-grossing documentary of the year, won the Academy Award for Best Documentary Feature. Show less
We fund untold stories for public media.
Learn more about funding opportunities with ITVS.
The Film
For over 30 years, Wayne White has made an indelible mark on the creative world. As a designer, painter, puppeteer, sculptor, and musician, White has created images and ideas that are an integral — yet sometimes subconscious — part of the pop culture lexicon. To this day, he still gets up every morning to do the only thing his body and mind were made to do … create, whether the world acknowledges it or not.
Part biography, part live performance, Beauty Is Embarrassing tells the irreverent and inspiring story of this one-of-a-kind visual artist and raconteur. The film traces White's career from an underground cartoonist in New York's East Village to his big break as a designer, puppeteer, and voice-over actor on Pee-wee's Playhouse for which he won three Emmy awards. It follows his successes — designing and animating for other children's shows like Beakman's World and music videos for The Smashing Pumpkins ("Tonight, Tonight") and Peter Gabriel ("Big Time") — as well as a dark period of struggle and self-reflection before he emerged in his present-day incarnation as a respected painter and performer. The film, like White, embraces the ragged edges and messy contradictions of life, art, and family with rabid humor and honesty.
For two years, filmmaker Neil Berkeley traveled with White through Houston, Miami, New York, Chattanooga, Nashville, and Los Angeles retracing his steps from childhood to parenthood. He peeled back layer after layer of White's singular creative process and his astonishingly prolific career. In addition to the 300+ hours of footage shot by Berkeley and his team, the director discovered hours of video which White shot throughout his career, including never-before-seen behind the scenes footage of Pee-wee's Playhouse— now included in Beauty Is Embarrassing.
Wayne White's trip to the top came relatively early in life but was followed by a fall that felt all too real. Yet, as White explains in the film, there are sometimes second acts in life that take us to new heights — without compromise. At its core, Beauty Is Embarrassing shows what it takes for one uniquely talented, profanely hilarious, and utterly uncompromising artist to make it in America.
Topics