Beetle Queen Conquers Tokyo
Japan's traditional fascination with insects could help Westerners re-imagine their relationship to nature.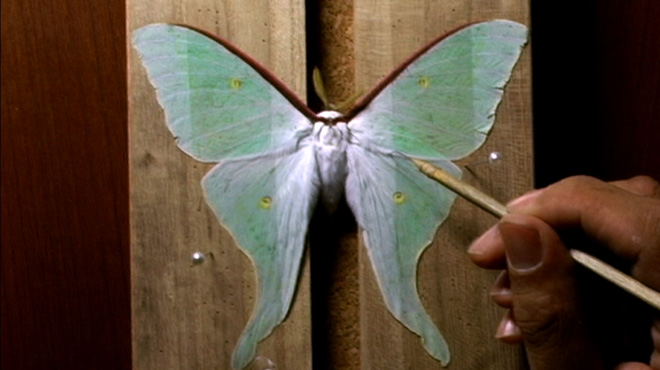 Series

Independent Lens

Premiere Date

May 17, 2011

Length

60 minutes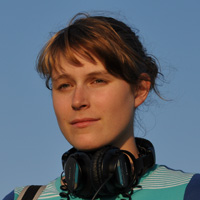 Producer/Director
Jessica Oreck
Jessica Oreck works as an animal keeper and docent at the American Museum of Natural History in New York City. When not at the museum, Jessica spends her time inventing new ways to create a sense of wonder in the world. Beetle Queen Conquers Tokyo is Jessica's first feature film. She is currently in production on several animated science shows, building her… Show more own museum exhibition, and shooting her next two feature films. Show less
Producer
Maiko Endo
Maiko Endo moved from Tokyo to New York in 2000. Since then she has been playing violin in bands and orchestras as well as composing and recording music for movie soundtracks and art exhibitions. Currently, she is writing her first feature-length film.
Producer
Akito Kawahara
Akito Kawahara grew up fully bilingual and bicultural, attending a public school in Tokyo for one half of each year, and spending the other half in a private school in New York City. From the age of four, Akito and his father — like many fathers and sons in Japan — spent their weekends collecting insects. Akito earned his Ph.D. in entomology from the University… Show more of Maryland and is currently studying aquatic moths as a post-doctoral fellow at the University of Hawaii. While continuing his research on insects, Akito will continue to give lectures around the country about the contrast of insect culture between his two worlds, Japan and the United States. Show less
We fund untold stories for public media.
Learn more about funding opportunities with ITVS.
The Film
Imagine cramming 128 million people onto an island the size of Montana — that's the density of Japan. Not surprisingly, space is at a premium and ergonomic design is right up there next to godliness.
Yet even in Tokyo, the epicenter of this figurative "can of sardines," people of all ages still make room for a tiny bit of wilderness. It is only fitting that they have become captivated by nature's most efficient creature in space, design, and function – insects.
They are sold live in vending machines and department stores, their plastic replicas included as prizes in the equivalent of a McDonald's Happy Meal, and are the subject of the No. 1 videogame in the country, MushiKing. From the smallest backyard to the top of Mt. Fuji, insects inspire an enthusiasm in Japan seen nowhere else in this world. Beetle Queen Conquers Tokyo discovers why Japan developed this rich and enriching social relationship with insects.
Like a detective story, the film untangles the web of influences behind Japan's captivation with insects. It opens in modern-day Tokyo where a single beetle recently sold for $90,000, then slips back to the early 1800s, to the first cricket-selling business and the development of haiku and other forms of insect literature and art. Through history and adventure, Beetle Queen Conquers Tokyo travels all the way back in time to stories of the fabled first emperor who named Japan the "Isle of the Dragonflies."
Along the way the film takes side trips to Zen temples and Buddhist Shrines, nature preserves and art museums in its quest for the inspirations that moved Japan into this fascination while other cultures hurtled off towards an almost universal and profound fear of insects.
Beetle Queen Conquers Tokyo quietly challenges the viewer to observe the world from a perspective that will shift the familiar to the fantastic and just might change not only the way we think about bugs, but the way we think about life.
Topics