Before the Spring, After the Fall
Three years before the Arab spring, young musicians of Egypt's small heavy metal community voiced the frustrations of those raised under a dictator.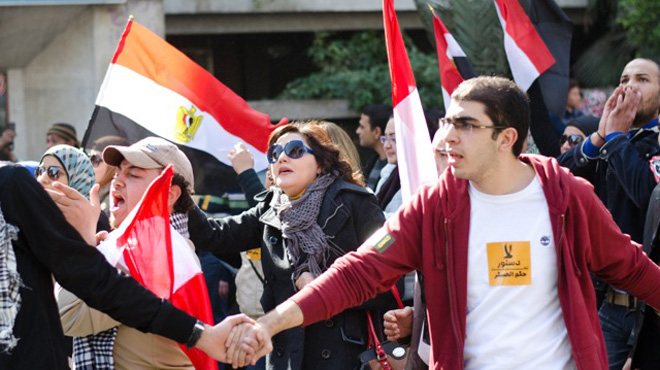 Series

Global Voices

Premiere Date

June 29, 2014

Length

60 minutes

Funding Initiative

Open Call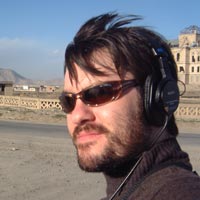 Producer/Director
Jed
Rothstein
Jed Rothstein was nominated for an Academy Award for his 2010 film, Killing in the Name. His earlier work includes producing the award-winning documentary Shouting Fire: Stories from the Edge of Free Speech, which premiered at the Sundance Film Festival in 2009, and the television documentaries Coma, and Democracy on Deadline, as well as directing God's Next Army.… Show more He won a Cine Golden Eagle for his work as co-producer of Pandemic: Facing AIDS, and an Emmy for his work on Kids Behind Bars in 2002. Show less
We fund untold stories for public media.
Learn more about funding opportunities with ITVS.
The Film
In 2008, a film crew began documenting a group of young heavy-metal musicians in Egypt. Oppressed by massive social forces beyond their control, the kids — sons of a jailed political dissident and the leader of the only female metal band in the Middle East — saw music as their outlet, their hopes trapped in the traffic-clogged streets of Cairo like a bull in a pen. Then one day, everything burst wide open.
Filmed before, during, and after the beginning of the Egyptian revolution, Before the Spring, After the Fall tells the stories of a few remarkable young people as they seek the freedom to define themselves and shape their world. Influenced by their participation in major historic events, the young Egyptian musicians experience the political upheaval as personally transformative. With their music as a soundtrack, they share their stories, from their early struggles in Mubarak's police state, through the fever dream of a revolution, and beyond, into a strange new world where uncertainty is the only constant.
Topics