Being Elmo: A Puppeteer's Journey
Kevin Clash grew up dreaming of working with as a master puppeteer. Today, he is the man behind one of Sesame Street's most beloved characters.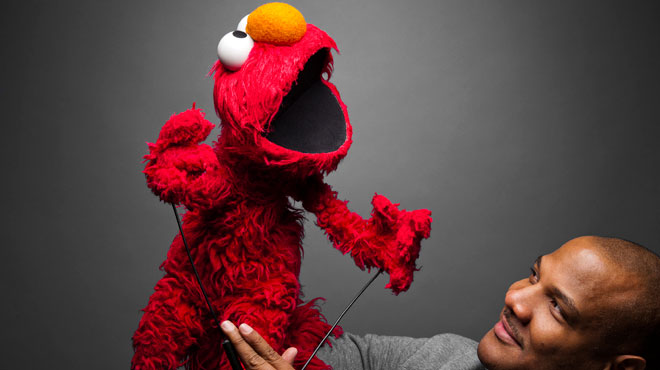 Series

Independent Lens

Premiere Date

April 5, 2012

Length

90 minutes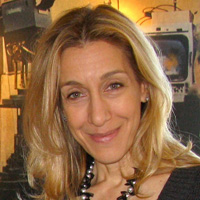 Producer/Director
Constance
Marks
Constance Marks is an award-winning independent documentary filmmaker. She is the founder and president of Constance Marks Productions, Inc., a documentary production company based in New York City. Marks began her filmmaking career more than 30 years ago as an assistant editor for the renowned cinema verite pioneers, David and Albert Maysles.… Show more Marks's critically acclaimed films have been shown theatrically, broadcast widely, and garnered numerous awards. Her productions include: Return to Appalachia, which aired on PBS; Let's Fall in Love: A Singles Weekend at the Concord Hotel, which was selected by the Academy of Motion Pictures Arts and Sciences as one of the outstanding documentaries of the year; and Green Chimneys, a full-length documentary feature film which premiered at the Sundance Film Festival and aired on HBO. Marks has produced numerous films focusing on important social issues including homelessness, the elderly, experimental charter schools, and substance abuse recovery residences. Show less
Producer
James J.
Miller
James Miller's cinematography received accolades at Sundance for the 1997 documentary Green Chimneys. The documentary went on to win First Prize at Taos Talking Pictures, Best Film at the Bermuda International Film Festival and Best Documentary at the Denver Film Festival, and San Jose Film Festival. Miller began his career as a cameraman and lighting… Show more director during the late 1970s at a PBS affiliate, and later started his freelance career in New York where he joined the camera crew of Sesame Street. As a freelancer, Miller has traveled extensively throughout the globe as a director of photography and cameraman. His passion for "having every frame tell the story" has earned him multiple Emmy Awards and nominations. Miller's diverse shooting styles enable him to work in a wide variety of genres including single-camera documentaries, multi-camera concerts and entertainment shows, sports, and theatre. His clients include all the major networks, Discovery Channel, TLC, National Geographic, MTV, and VH1, as well as international networks BBC, Channel 9 Australia, and Granada. More notably, Miller has covered seven Olympics and Eco-Challenge events. His current projects include multi-camera entertainment and Broadway shows and short form documentaries. Miller is an avid marathoner and triathlete. Show less
Producer
Corinne
LaPook
Corinne LaPook started her career in the entertainment industry working for legendary graphic designer Lou Dorfsman at CBS. She joined the original team of MTV: Music Television during the revolutionary birth of the network. After working in the music industry for several years, including positions in artist management and marketing, she became the… Show more director of The American Film Institute's New York office. Corinne has reunited with her 8th grade film classmate, Connie Marks, to produce Being Elmo: A Puppeteer's Journey. Show less
We fund untold stories for public media.
Learn more about funding opportunities with ITVS.
The Film
Every day, millions tune in to Sesame Street to see one of the world's most adored and recognizable characters — a furry red monster named Elmo. Yet, with all of Elmo's fame, the man behind the icon is able to walk down the street without being recognized.
Meet Kevin Clash.
As a teenager growing up in Baltimore in the 1970s, Kevin had very different aspirations from his classmates — he wanted to be a puppeteer. More specifically, he wanted to be part of Jim Henson's team, the creative force responsible for delivering the magic of Sesame Street on a daily basis. With a supportive family behind him, Kevin made his dreams come true.
Combining amazing archival footage with material from the present day, filmmaker Constance Marks explores Kevin's story in vivid detail and chronicles the meteoric rise of Jim Henson in the process. Narrated by Whoopi Goldberg and including interviews with Frank Oz, Rosie O'Donnell, Cheryl Henson, Joan Ganz Cooney and others, this insightful and personal documentary offers up a rare, behind-the-scenes look at Sesame Street and the Jim Henson Workshop.Being Elmo: A Puppeteer's Journey has won numerous film festival awards including a Special Jury Prize at the 2011 Sundance Film Festival.Elmo character and name are trademarks of Sesame Workshop. Elmo © 2012 Sesame Workshop. All Rights Reserved.
Topics