Best and Most Beautiful Things
A precocious young blind woman chases love and freedom in the most unexpected of places: a provocative fringe community.
Series

Independent Lens

Premiere Date

January 2, 2017

Length

60 minutes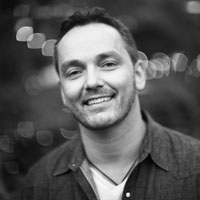 Producer/Director
Garrett
Zevgetis
Garrett Zevgetis is a Boston-based documentary filmmaker focusing on fascinating people and social change. After growing up in Kissimmee, Florida, Garrett served in the U.S. Navy during Desert Storm, and earned an MFA in Media Art from Emerson College. He has directed several short films, including A Mercenary Tale which premiered at the Boston… Show more International Film Festival and was distributed worldwide by Ouat Media. Best and Most Beautiful Things is Garrett's first feature film. He previously worked at PBS' FRONTLINE at WGBH under acclaimed producer Judith Vecchione, and as a producer for the nationally syndicated public radio program, Radio Open Source with Christopher Lydon. He was named one of "10 Filmmakers To Watch" by The Independent magazine. Show less
Producer
Ariana
Garfinkel
Ariana Garfinkel is an independent film producer based in the San Francisco Bay Area. She produced the award-winning feature documentary Boys of Summer, distributed by Tribeca Film and broadcast by ESPN, PBS and Sundance Channel internationally. She produced two narrative shorts, Sea Meadow (SXSW World Premiere) and A Juice Box Afternoon (Lincoln… Show more Center Premiere). Through her production company Carriage House Pictures, Ariana has produced Best and Most Beautiful Things and the narrative feature film Glass, by Lily Baldwin. Past projects include the documentaries Nuns on the Bus, Symphony of the Soil, Sonatas of the Soil, Wrenched, and Trumbo. Previously, Ariana held development and production positions in New York City for ten years at companies including Miramax Films, Tribeca Productions, and Reno Productions. She started her career on location for HBO Films and Columbia Pictures, and graduated from Stanford University. She is a FilmHouse Resident at the San Francisco Film Society. Show less
Producer/Editor
Jeff
Consiglio
We fund untold stories for public media.
Learn more about funding opportunities with ITVS.
The Film
Off a dirt road in rural Maine, a precocious 20-year-old woman named Michelle Smith lives with her mother. Michelle is quirky and charming, legally blind and diagnosed on the autism spectrum, with big dreams and varied passions. Searching for connection, Michelle explores love and empowerment outside the limits of "normal" through a provocative sex-positive community. Best and Most Beautiful Things tells Michelle's joyful story of self-discovery as a celebration of outcasts everywhere.
Topics