Between the Folds
10 fine artists and theoretical scientists have abandoned careers and hard-earned degrees to forge unconventional lives as modern-day paper-folders.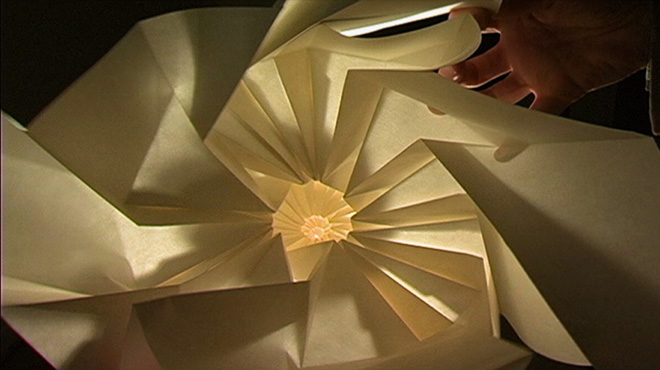 Series

Independent Lens

Premiere Date

December 8, 2009

Length

60 minutes
Award
2009 Peabody Awards-George Foster Peabody Award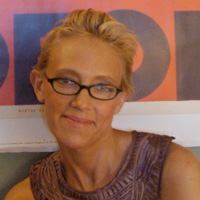 Director
Vanessa
Gould
Vanessa Gould has studied a mix of science, art, theory, math, and design over the past two decades, including architecture and astrophysics at Columbia and music at the New England Conservatory. Between the Folds was a project born of great admiration for the artists and scientists working in paper, and the belief that their remarkable work should be… Show more documented and shared. She is also a pianist and painter. Show less
We fund untold stories for public media.
Learn more about funding opportunities with ITVS.
The Film
Origami may seem an unlikely medium for understanding and explaining the world. But around the globe, several fine artists and theoretical scientists are abandoning more conventional career paths to forge lives as modern-day paper folders. Through origami, these offbeat and provocative minds are reshaping ideas of creativity and revealing the relationship between art and science.Between the Folds chronicles 10 of their stories. Featuring interviews with and insights into the practice of these intrepid paper folders, the film opens with three of the world's foremost origami artists: a former sculptor in France who folds caricatures in paper rivaling the figures of Daumier and Picasso; a hyper-realist who walked away from a successful physics career to challenge the physics of a folded square instead; and an artisanal papermaker who folds impressionistic creations from the very same medium he makes from scratch.
The film then moves to less conventional artists, exploring concepts of minimalism, deconstruction, process, and empiricism. Abstract artists emerge with a greater emphasis on concept, chopping at the fundamental roots of realism, which have long dominated traditional origami. The film also features advanced mathematicians and a remarkable scientist who received a MacArthur Genius Award for his computational origami research.
While debates ebb and flow on issues of folding technique, symbolism, and purpose, this unique film shows how closely art and science are intertwined. The medium of paper folding — a simple blank, uncut square — emerges as a resounding metaphor for the creative potential for transformation in all of us.
Topics