Beyond the Call
Three middle-aged friends and ex-soldiers travel the world delivering humanitarian aid to the front lines of war.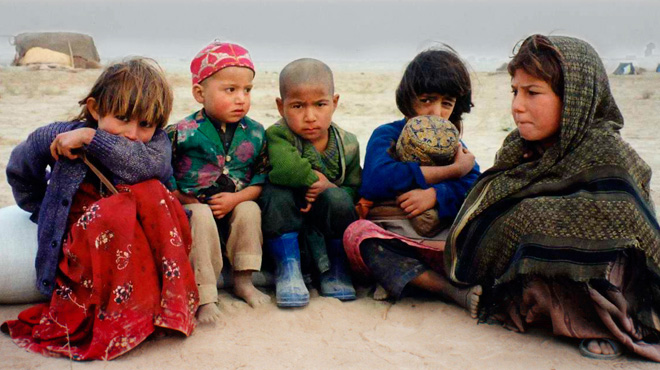 Series

Independent Lens

Premiere Date

January 23, 2007

Length

60 minutes

Funding Initiative

Open Call
Award
2007 Sedona International Film Festival-Best Documentary
Award
2007 Telluride Mountain Film Festival-Grand Jury Prize
Award
2007 Palm Springs International Film Festival-Best of Festival
Award
2007 Sedona International Film Festival-Best Humanitarian Film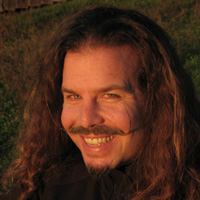 Producer/Director
Adrian Belic
Born in America of Czechoslovakian and Yugoslavian parents, Adrian Belic grew up in Chicago, Illinois, but spent many summers behind the "Iron Curtain" in Eastern Europe speaking the languages and living with family and friends. This unique cross-cultural upbringing sparked his curiosity about the way people view each other and the world around them.… Show more Listening late into the night to captivating stories from remarkable people both in the States and overseas drew him into the art of storytelling. He began making films in elementary school with his childhood friend Christopher Nolan (writer and director of Memento, Insomnia and the 2005 Batman) and his brother Roko Belic. During their second year of filmmaking (at the age of 8) Star Wars exploded on the film scene and their once-quaint films grew into 3-minute Super 8 "epics" with ping-pong tables shrouded in cooking flour for planetary stop-action battles, continuing to live-action scenes in the snow-covered backyards of Chicago, all punctuated with fireworks and film frames scratched by hand for "laser" effects. The power of storytelling through motion pictures and sound captivated him. Belic graduated from the University of Southern California in 1993 with a B.S. degree in political science and a minor in international relations. While in college and after college, he traveled around the world and across America. He worked with various producers, co-producing, shooting video and film, recording sound and developing stories. He served as the director of an environmental information center in Los Angeles for a year before a childhood fascination with a little-known country in southern Siberia called Tuva resurrected itself. Belic and his brother, Roko, formed Wadi Rum Productions in 1995 and embarked on their first production, Genghis Blues, winner of the 1999 Sundance Audience Award, as well as many domestic and international film festival awards, and a 2000 Academy Award Nomination for Best Feature Documentary. Belic is a member of the Film Arts Foundation and the International Documentary Association. He continues to speak and write about filmmaking and following one's passion. He also teaches and serves on film festival juries. But most of all, he is working on his films and traveling the world. Show less
We fund untold stories for public media.
Learn more about funding opportunities with ITVS.
The Film
In a Mother-Teresa-meets-Indiana-Jones adventure, three middle-aged modern-day knights travel the world delivering life-saving humanitarian aid directly to civilians and doctors at the front lines of war. Their work takes them to some of the most dangerous yet beautiful places on Earth.
Meet Ed Artis, Jim Laws, and Walt Ratterman, three self-styled knights who form the core of a unique humanitarian aid organization called Knightsbridge International.
Led by the motto "High Adventure and Service to Humanity," they pay their own way to go into the heart of some of the most dangerous regions of the world, where death from landmines, bullets or bombs is as common as death from hunger, disease or the elements. As Sir Laws tells it, "We do what we can, when we can, because we can."
Beyond the Call follows these three unlikely heroes to Afghanistan, Albania, Chechnya, Cambodia, Burma, Thailand, Rwanda, and the Philippines, into the heart of humanity in need when little, if any other, aid is around.
Topics