Blessed Is the Match
In 1944, Hannah Senesh joined a mission to rescue Jews in Hungary. She parachuted behind enemy lines, and ultimately was executed by Nazis.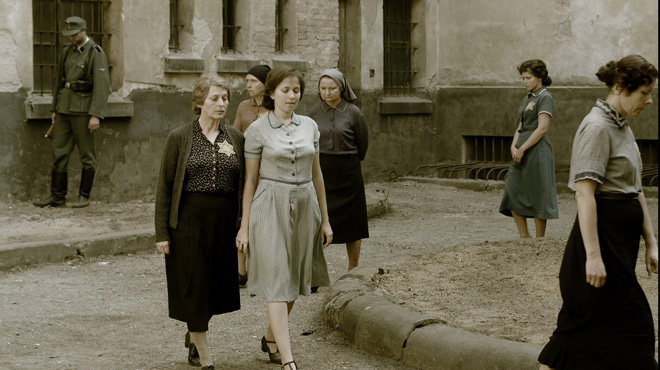 Series

Independent Lens, Global Voices

Premiere Date

April 13, 2010

Length

90 minutes
Nominated
2010 Primetime Emmy Awards-Outstanding Music Composition for a Miniseries, Movie or a Special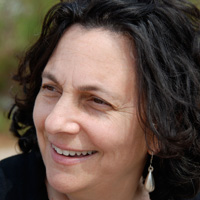 Producer/Director
Roberta
Grossman
An award-winning filmmaker with a passion for history and social justice, Roberta Grossman has written and produced more than forty hours of documentary television. She was the series producer and co-writer of 500 Nations, the eight-hour CBS mini-series on Native Americans hosted by Kevin Costner. Grossman's feature documentary, Homeland: Four Portraits of Native Action,… Show more premiered in February 2005, and has screened and won awards at more than 40 festivals worldwide. Other writing and producing credits include In the Footsteps of Jesus, a four-hour special for the History Channel; Hollywood & Power: Women on Top, a special for AMC; The Rich in America: 150 Years of Town and Country Magazine for A&E; The History of Christianity: the First Thousand Years, a four-hour special on A&E; Medal of Honor, a six-part television series produced for U.S. News & World Report; and "Heroines of the Hebrew Bible" and "Judas" for the A&E series Mysteries of the Bible. Show less
We fund untold stories for public media.
Learn more about funding opportunities with ITVS.
The Film
Narrated by Joan Allen, Blessed Is the Match is the first documentary feature about Hannah Senesh, the World War II-era poet and diarist who became a paratrooper, resistance fighter, and modern-day Joan of Arc. Safe in Palestine in 1944, Hannah joined a mission to rescue Jews in her native Hungary. Shockingly, it was the only military rescue mission for Jews during the Holocaust. Hannah parachuted behind enemy lines, was captured, tortured, and ultimately executed by the Nazis. Incredibly, her mother Catherine witnessed the entire ordeal - first as a prisoner with Hannah and later as her advocate, braving the bombed-out streets of Budapest in a desperate attempt to save her daughter.
With unprecedented access to the Senesh family archive, and through interviews, eyewitness accounts, and the prolific writings of Hannah and Catherine Senesh, Blessed Is the Match recreates Hannah's mission and imprisonment. The film explores Hannah's childhood against the backdrop of significant historical events resulting in a rich portrait with several interlocking strands.
The film shows British-controlled Palestine and explores how the Kibbutz Movement drew Hannah and other idealistic Jews there in the hopes of building a Jewish state. Israeli President Shimon Peres, who knew Hannah as a young pioneer in the 1940s, appears on camera.
Blessed Is the Match retraces the perilous mission of Hannah and 31 other Jewish-Palestinian parachutists. Two of Hannah's fellow parachutists, Reuven Dafni and Surika Braverman, along with renowned historian Sir Martin Gilbert, appear on camera and recount the mission's aims, successes, and failures.
Finally, through Hannah's diary entries and poetry — and through her correspondence with her mother — Blessed Is the Match looks back on the life of a uniquely talented and complex girl who came of age in a world descending into madness.
Topics