Body and Soul: Diana and Kathy
Two determined women become advocates for all people with disabilities, and begin a grand experiment in living independent lives.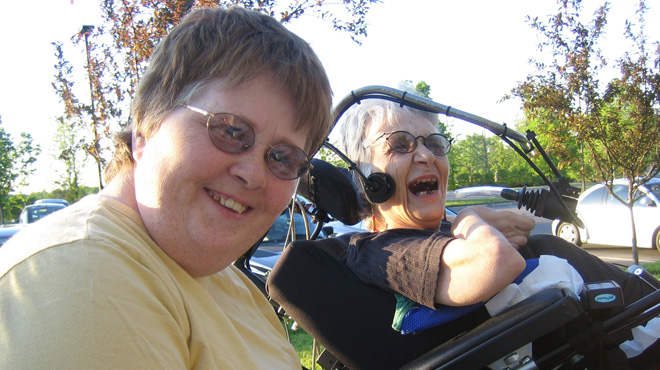 Series

PBS Plus Presentation

Premiere Date

October 1, 2009

Length

60 minutes

Funding Initiative

Open Call
Award
2007 American Association on Intellectual and Developmental Disabilities-Media Award
Award
2007 International Documentary Association (IDA)-IDA Award Finalist - Short Documentaries
Award
2008 Superfest-Best of Festival
Award
2009 Council On Foundations-Henry Hampton Award
Award
2009 Talking Pictures Film Festival-Best Documentary Award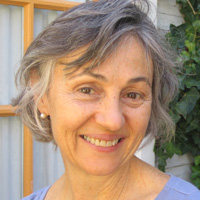 Producer/Director
Alice Elliott
Alice Elliott has worked in theater, film, and television for more than 35 years. She is a an Academy Award-nominated director, a writer, producer, actress, parent, college level teacher, advocate for the disabled, cinematographer, New Day film distribution cooperative member-owner, wife, and voiceover artist. Her short documentary, The Collector… Show more of Bedford Street, was nominated for an Academy Award in 2002. It went to more than 50 film festivals and won 18 awards. She is an Associate Teacher at the NYU Tisch School of the Arts. As a performer, she appeared on ABC's daytime drama LOVING for ten years and made two feature films including Four Friends, directed by Arthur Penn. Show less
We fund untold stories for public media.
Learn more about funding opportunities with ITVS.
The Film
The film Body & Soul: Diana & Kathy chronicles the lives of two of the country's most remarkable advocates for people with disabilities. Diana Braun, who has Down syndrome, and Kathy Conour, who has cerebral palsy, met three decades ago and vowed to fight to live independent lives. Fearful of being shut away in a nursing home or forced into a state-run institution, Diana and Kathy broke the rules, escaped the system, and modeled a grand experiment in independent living.
As a result of their efforts, Diana and Kathy became well-known as a tireless and dynamic pair of lobbyists and activists in the disability movement. Although Kathy is non-verbal, through the help of a mouth stick and the Pathfinder assistive communication device, she writes articles for national magazines and has a lively email correspondence with leaders in the disability rights movement. Kathy also serves on boards, and continues to lobby effectively for disability rights — Kathy was once even arrested, power chair and all. Diana drives, cooks, shops, takes care of scheduling doctor's appointments, and has been Kathy's personal assistant and friend for more than 35 years.
The film chronicles a journey from their home in Springfield, Ill. to Washington, D.C. The trip is physically dangerous and technically illegal — Medicare rules require them to be homebound. However, history has shown the benefits of breaking rules can sometimes outweigh the risks. Although they comprise the largest minority in the United States, people with disabilities are routinely denied equal access and rights. Body & Soul: Diana & Kathy exemplifies the abilities of people with disabilities and helps us understand an important and complex social issue.
Topics