The Boys of Baraka
A group of troubled boys in inner city Baltimore leaves home for the Baraka School, an experimental program located in rural Kenya, East Africa.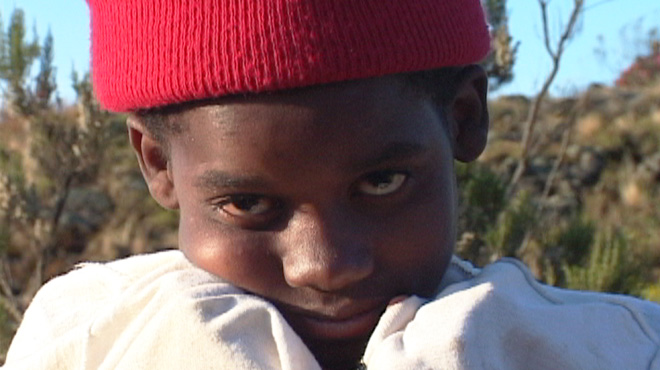 Series

POV

Premiere Date

September 12, 2006

Length

90 minutes

Funding Initiative

Open Call
Nominated
2007 News and Documentary Emmy Awards-Outstanding Informational Programming
Award
2006 NAACP Image Award-Outstanding Independent and Foreign Film, Image Award
Award
2005 South by Southwest Film Festival (SXSW)-Special Jury Award for Documentary Feature
Award
2006 CINE Golden Eagle Awards-CINE Golden Eagle Award
Award
2005 Atlanta Film Festival-Best Documentary
Award
2005 Silverdocs-Audience Award
Award
2005 Newport International Film Festival-Grand Jury Prize
Award
2005 Chicago International Film Festival-Gold Hugo, Best Documentary
Award
2005 Chicago International Film Festival-Aquafina Pure Vision Award
Producer/Director
Heidi
Ewing
Heidi Ewing is the co-director of Jesus Camp, a provocative documentary on the Evangelical right that was nominated for the 2007 Academy Award. She and Rachel Grady recently premiered 12th & Delaware at the Sundance Film Festival. The film, made in collaboration with HBO, takes a candid look at the war between the pro-life and pro-choice factions.… Show more Ewing with Grady also co-directed a recent film on Saudi Arabian teens for MTV and is part of a consortium of filmmakers that adapted the bestselling book Freakonomics for the big screen. Previously, Ewing delved in the dramatic world of Cuban politics with Dissident, a film about the struggle of Havana-based Nobel Peace Prize nominee Oswaldo Paya. Heidi and Rachel Grady are the co-owners of the NYC-based production company Loki Films. Show less
Producer/Director
Rachel
Grady
Rachel Grady is a private investigator turned filmmaker. She is the co-director of the Emmy-nominated documentary The Boys of Baraka, which won the 2006 NAACP award for Outstanding Independent Film and aired on P.O.V. She and her directing partner Heidi Ewing followed with Jesus Camp, a startling chronicle of the Evangelical movement through the eyes of… Show more young children. The A&E Indie production was released theatrically by Magnolia Pictures and was nominated for Academy Award. She and Ewing recently completed a film on the pro-life movement for HBO. Rachel has produced and directed non-fiction films for MTV, VH1, TLC, CBS, Discovery Channel, A&E and Britain's Channel 4, and in 2007 Time Magazine included her as one of five innovators in documentary film. Rachel and Heidi are the co-owners of the NYC-based production company Loki Films. Show less
We fund untold stories for public media.
Learn more about funding opportunities with ITVS.
The Film
Devon, Montrey, Richard, and Romesh are just at that age — 12 and 13 years old — when boys start to become men. But in their hometown of Baltimore, one of the country's most poverty-stricken cities for inner-city residents, African-American boys have a very high chance of being incarcerated or killed before they reach adulthood. The boys are offered an amazing opportunity in the form of the Baraka school, a project founded to break the cycle of violence through an innovative education program that literally removed young boys from low-performing public schools and unstable home environments. They travel with their classmates to rural Kenya in East Africa, where a teacher-student ratio of one to five, a strict disciplinary program and a comprehensive curriculum form the core of their new educational program. Boys of Baraka follows along with their journey, and examines each boy's transformation during this remarkable time.
Topics