Brother Outsider: The Life of Bayard Rustin
Despite his achievements in the Civil Rights Movement, Bayard Rustin was silenced and imprisoned due to being an openly gay man in a homophobic era.
Series

POV

Premiere Date

January 20, 2003

Length

90 minutes

Funding Initiative

Open Call
Award
2003 Cinequest Film Festival-Best Documentary Feature Award
Award
2003 San Francisco International LGBT Film Festival-Best Documentary
Award
2003 OutFest: Los Angeles Gay & Lesbian Film Festival-Audience Award for Best Documentary Feature
Award
2003 CINE Golden Eagle Awards-CINE Golden Eagle Award
Award
2005 LGBT Festival, Vienna-Audience Favorite Award
Award
2003 Turin Gay and Lesbian Film Festival-Best Documentary Award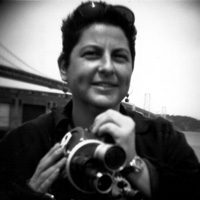 Producer
Nancy
Kates
Nancy D. Kates is a filmmaker and writer based in Berkeley, California. She is a graduate of Stanford University's documentary film and television program, where she created a number of short films; her M.A. thesis film, Their Own Vietnam, received the 1995 Student Academy Award in Documentary. She is a former producer of Computer Chronicles, the PBS… Show more series, and has worked as a producer, writer, and story consultant on various documentary projects. Kates is a former staff writer at Harvard's John F. Kennedy School of Government, and also works as a writer, consultant, and futurist. Show less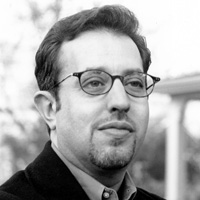 Producer
Bennett
Singer
Bennett Singer has been making social-issue documentaries for more than 25 years. He co-produced and co-directed Brother Outsider: The Life of Bayard Rustin, which premiered at the Sundance Film Festival; was broadcast nationally on PBS' POV series and Logo; and won more than 20 international awards, including the GLAAD Media Award for Outstanding… Show more Documentary and prizes at LGBTQ film festivals in New York, San Francisco, Los Angeles, and other cities. Singer was an associate producer on the Emmy- and Peabody-winning series Eyes on the Prize II; a producer/director on With God on Our Side: The Rise of the Religious Right In America; a consulting producer on Codebreaker; and co-director of Electoral Dysfunction, a feature-length documentary about voting in America that won the American Bar Association's Silver Gavel Award. The former Executive Editor of Time Magazine's Education Program, Singer is the editor of 42 Up and the co-author, with his husband David Deschamps, of LGBTQ Stats, which Booklist described as "indispensable" and "astounding." He is the recipient of a New York Foundation for the Arts Fellowship in Video, a Visiting Artist Residency at The American Academy in Rome, and the National Endowment for the Arts Residency for Collaborative Teams at Yaddo. Show less
We fund untold stories for public media.
Learn more about funding opportunities with ITVS.
The Film
During his 60-year career as an activist, organizer, and "troublemaker," Bayard Rustin formulated many of the strategies that propelled the American civil rights movement. His passionate belief in Gandhi's philosophy of nonviolence drew Martin Luther King Jr. and other leaders to him in the 1940s and 50s; his practice of those beliefs drew the attention of the FBI and police. In 1963, Rustin brought his unique skills to the crowning glory of his civil rights career: his work organizing the March on Washington, the biggest protest America had ever seen. But his open homosexuality forced him to remain in the background, marking him again and again as a "brother outsider." Brother Outsider: The Life of Bayard Rustin combines rare archival footage — some of it never before broadcast in the U.S. — with provocative interviews to illuminate the life and work of a forgotten prophet of social change.
Topics