The Buffalo War
Native Americans, ranchers, environmentalists, and government agents clash over the yearly slaughter of America's last wild bison.
Series

True Stories

Premiere Date

November 1, 2001

Length

60 minutes

Funding Initiative

Series and Special Projects
Award
2001 SFFilm Festival-Golden Gate Award, Environmental Documentary
Award
2001 International Wildlife Film Festival-Merit Award, "Human Dimensions" Category
Award
2001 Newport International Film Festival-Special Jury Prize
Award
2001 Vermont International Film Festival-Best Environmental Film
Award
2001 Ashland Independent Film Festival-Best Environmental Film
Award
2003 Great Plains Film Festival-Grand Prize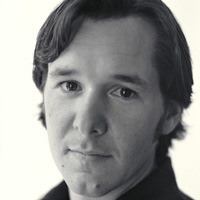 Producer
Matthew
Testa
The Buffalo War is Matthew Testa's first feature documentary. He has worked on other documentary productions for New York Times Television, National Geographic, Showtime, The Discovery Channel, and PBS, and for numerous independent producers. In 1995 he co-produced and directed Bill Briggs: Teton Pioneer for ABC. Prior to working in film, Testa was a… Show more newspaper reporter and editor in Jackson Hole, Wyoming, where he first became familiar with the buffalo story. He is currently working as a freelance producer in addition to developing new film projects. Show less
We fund untold stories for public media.
Learn more about funding opportunities with ITVS.
The Film
The Buffalo War is a provocative chronicle of the clash between Native Americans, ranchers, government officials, and environmental activists over the slaughter of America's last wild buffalo — a herd said to be carrying a disease that poses a threat to neighboring livestock.
Since 1985, more than 3,000 free-roaming bison have been slaughtered when they migrated out of Yellowstone National Park in search of food. In charge of the slaughter are Montana state livestock officials and other government agents who claim they are protecting local cattle herds from the spread of the disease brucellosis. But many believe the real issue is over control of public lands — and the classic, age-old American conflict between commerce and conservation.
The Buffalo War explores the controversy by joining a 500-mile spiritual march across Montana by Native Americans who object to the killing. Led by Lakota Sioux elder Rosalie Little Thunder, the marchers explain their culture's deep-seated connection to bison as they cross the unforgiving Montana plains in winter. Encountering driving snow, long miles, rustic sleeping conditions, and occasional racism, the walkers draw strength from hardship and learn the power of tradition and sacrifice.
Contrasting the solemn pacifism of the Lakota Sioux are the brash civil disobedience techniques of the Buffalo Field Campaign, a band of daring environmental activists who use video cameras and elaborate road blockades attempting to save migrating bison from being captured and killed by government officials. Though strident, the activists have been effective in drawing national attention to the battle over bison.
The Buffalo War also gives a voice to the concerns of rancher Keith Munns and his family. Caught in the crossfire of the bison dispute, the Munns family must find a way to coexist with the buffalo as well as with a changing West characterized by rampant development and higher taxes. Like the bison, many long-time ranchers are finding it increasingly difficult to live in the place settled by generations of their predecessors.
In contrast to the often angry voices of the myriad factions involved in the dispute are the bison themselves — majestic, magnificent animals that are finding it harder and harder to find a place in the teeming new world of the American West.
Topics