The Campaign
The consequences of California's Proposition 8 vote are revealed through the stories of several people fighting in defense of same-sex marriage.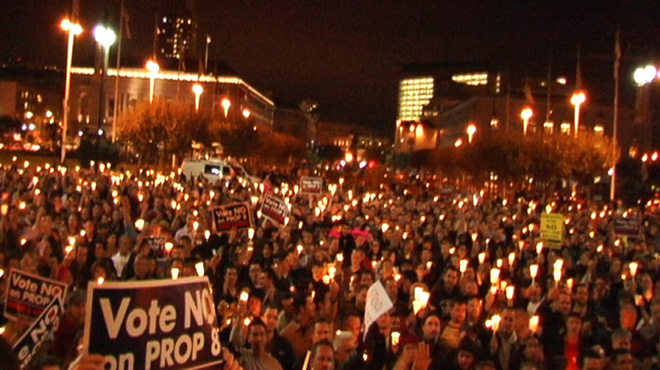 Premiere Date

August 3, 2013

Length

60 minutes

Funding Initiative

Open Call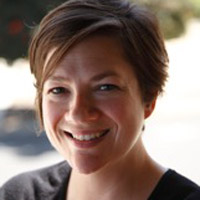 Producer/Director
Christie E.
Herring
Christie Herring is an award-winning independent documentary filmmaker with a strong interest in social justice topics and the human stories behind them. No stranger to politics, Herring grew up working on campaigns for public office in Mississippi. Her first film, Waking in Mississippi, focuses on a wildly controversial political race in her home… Show more town: the 1994 election of the town's first black mayor — a match that ended in the threat of a race riot. Her popular short films have shown at festivals around the world and have been featured by PBS regionally and online. Bodies and Souls explores the community work of Sister Manette, a Catholic nun who provides the only healthcare in an isolated town in the Mississippi Delta. Chickens in the City is a humorous, chicken-eye view at the differences between pets and food. Howdy Partner is a meditation on the meaning of the word "partner" inside and outside of romantic relationships. In addition to her work as a director, Herring has produced, edited, and researched films with PBS, National Geographic, A&E, MBC1, and the History Channel. She produces and edits films for nonprofit and corporate clients including SFMOMA, Levi Strauss & Co., UC Berkeley, Breakthrough Collaborative, the New York Stem Cell Foundation, Michigan Forward, and the Mississippi Center for Justice. Herring's undergraduate degree is from Duke University, and she received her MA in documentary filmmaking from Stanford University. Show less
We fund untold stories for public media.
Learn more about funding opportunities with ITVS.
The Film
Heartbreaking and inspiring, The Campaign is a human drama that follows ordinary people compelled by a passionate belief in equality to go far beyond their everyday selves. They're caught in the political firestorm of one of the largest social issue campaign the U.S. has ever seen: the campaign to defeat California's Proposition 8 and to defend same-sex marriage. With exclusive access to the statewide headquarters of "No on 8," the story tracks Holli, Claudia, Richard, Anne, and Alison through emotional battles to protect their families, their rights, and their dignity. They learn that growing social acceptance does not always translate into votes, but that participating in the political process transforms them — win or lose.
The passage of Prop 8 was a great shock to many, not only in California but across the nation and around the world. Growing social acceptance and isolated legal gains have produced a sense that increased LGBT legal protection is imminent. Yet at the time of the 2008 election, 31 states had voted against gay marriage at the ballot box. The story is much more complicated than a "Yes" or "No" vote. By reaching beyond the issues to follow strong characters, the film holds universal themes and appeal: the mixed emotions of family relationships, self-empowerment through activism, and the struggle in deciding how much of oneself to sacrifice for the cause.
Characters drive the story of The Campaign, from their initial confidence that Prop 8 will be defeated, through their frustrating experiences of unfavorable polling numbers, to their heartbreaking 52-to-48-percent defeat on election night, and the turmoil beyond. We see the lives of real people in the balance, not polished representatives.
Topics