Casino Nation
The struggle of the Seneca Nation of Indians to maintain its culture and identity after entering into the world of big-time casino gambling.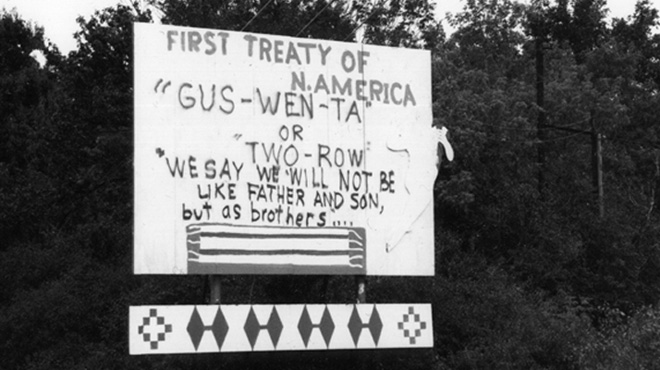 Funding Initiative

Open Call
Producer/Director
Laure Sullivan
Laure Sullivan is an award-winning producer, film editor, and partner in Ignition Pictures. She has produced the films 4Cops; Twin Towers: A History; My Mother's House (Raising Children on Parole); Spinning Boris for Showtime Network; and Listen To Her Heart: The Life and Music of Laurie Beechman (Cine Golden Eagle). Sullivan was an editor on Listen Up! The Lives of Quincy Jones,… Show more and has worked with many acclaimed directors including Michael Moore on his television program The Awful Truth, Jimmy Smallhorne on his feature film 2X4 (Sundance award winner), and Conor McCourt on The McCourts of New York. She has also worked as supervising editor for P.O.V. for the film Soldados: Chicanos in Vietnam. Sullivan has also edited many other long and short form documentary projects for HBO, Cinemax, Showtime, Sundance Channel, etc. Show less
Producer/Director
Terry Jones
Terry Jones is an enrolled member of the Seneca Nation who grew up on the Cattaraugus Indian Territory located in Western New York. He is a commercial photographer and filmmaker living in New York City. His primary goal is to portray contemporary Native American society through film, video, and still photography. Previously he produced and directed the… Show more short films Through The Eyes of Clint, about a Native American teenager's experience of racism and cultural differences while attending an off-reservation high school; and What The Hell Is Corn Soup?, a documentary about the preparation of traditional Seneca Indian corn soup, its cultural significance, and place in traditional ceremonies and social events. In 2005, Terry attended the Institute of American Indian Arts Film and Television Workshop where he was awarded an ABC/Disney Talent Development Fellowship. Show less
We fund untold stories for public media.
Learn more about funding opportunities with ITVS.
The Film
Having endured a long and bloody struggle over tribal gaming, the Seneca Nation of Indians is now in the casino business, and the future of the tribe is at stake. Casino Nation offers a snapshot of the tribe as it struggles to maintain its distinctive culture and identity against the onslaught of American culture's promise of easy money.
Topics