Children of Haiti
Three Haitian teenage boys who live on the streets reflect on their country, their lives, and the hope they have for a better future.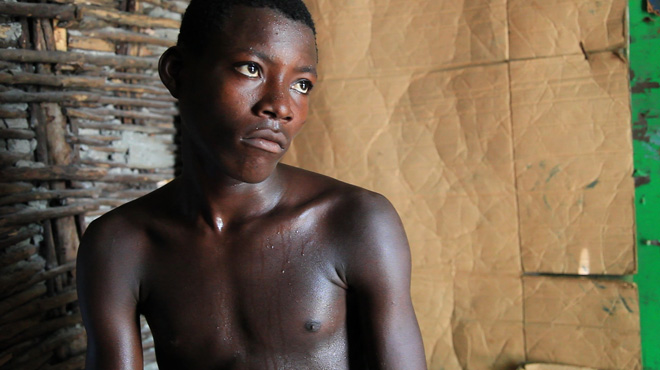 Series

Independent Lens

Premiere Date

January 11, 2011

Length

60 minutes
Producer/Director
Alexandria
Hammond
Alexandria Hammond is a Mexican American filmmaker based in New York City, who has traveled and documented in more than 30 countries. Her credits include TV, feature films, music videos, commercials, dozens of short narratives, and documentaries such as Albert Maysles's Close Up: Portraits (co-editor) and Dominick Dunne: After the Party… Show more (cinematographer). Her work has screened at The Hamptons Film Festival, Raindance, New York Film & Video Festival, and most recently at the Museum of Modern Art. Children of Haiti is her feature directorial debut. Alexandria is currently co-directing a feature film about Memphis punk musician Jay Reatard with filmmaker Ian Markiewicz, and in production on a documentary in Mexico City. She graduated from California Institute of the Arts with a film degree. Show less
Co-Producer/ Cinematographer
Eric
Lahey
Associate Producer/ Post-Production Translator
Regine
Zamor
Regine Zamor is a Haitian-American freelance writer, contributing to Upscale magazine, as well as TRACE, iStyle, New York Spirit, Unchin, Music+ TV, and NuSoul. Since the 2010 earthquake, she has relocated to Haiti to continue in the relief and rebuilding efforts. As a freelance writer and program development officer for the Haiti Recovery… Show more Initiative/DAI in Port-au-Prince, her efforts include assisting orphanages and emergency schools, coordinating independent relief efforts, and support of local grassroots youth programs. Show less
We fund untold stories for public media.
Learn more about funding opportunities with ITVS.
The Film
In the midst of Haiti's lush mountains and historical relics, hundreds of thousands of orphaned and abandoned children wander the streets day and night. Known as the Sanguine ("Soulless") and forgotten by their own people, they struggled for survival since long before the devastating 2010 earthquake.
Children of Haiti follows three teenage street boys, who reflect on their country and their lives, sharing a common dream of education, government assistance, and social acceptance. Following the evolution and transformation of these boys into young men, this film provides insight into Haiti's ongoing abandoned youth problem. In the voices of the street boys themselves, the film examines a complicated issue which has plagued the country for decades and grows more severe by the day.
Shot in the historic northern city of Cap-Haitien over a period of three years, Children of Haiti reveals the country's strange contrasts; a land of breathtaking landscapes and remarkable heritage, but also great human tragedy, all seen through the eyes of these prolific, poetic boys. Despite the nearly insurmountable obstacles, they show that a few can still manage to find hope, and even a little joy, in this harsh reality.
Topics