Chinese School
Aat a small town school in rural Anhui, China, a group of families, teachers and children reveal stories of hardship, joy, and success.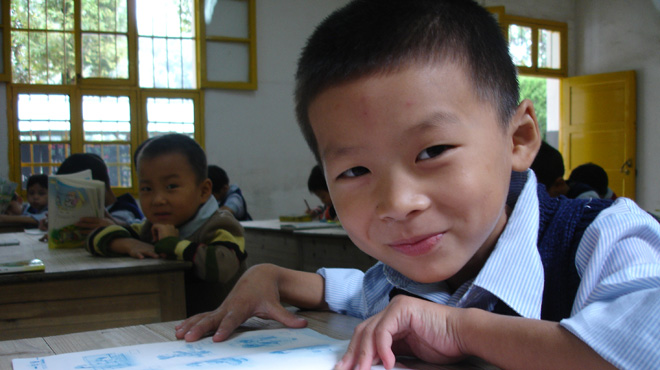 Premiere Date

November 24, 2009

Length

30 minutes
Producer
Bill
Locke
Bill Locke specializes in history projects, as well as the developing world and observational series. Recent productions include: Ape to Man, a special film for the History Channel, telling the story of the discovery of human evolution (recent winner of an Emmy for best documentary script and the U.S. Academy of Science's best television program award); African School,… Show more a series following life in the Ugandan town of Masindi for the BBC's Africa Lives season (the series recently won two One World Awards); The Queen's Cavalry, a behind-the-scenes series about the Household Cavalry for BBC1; The First Emperor, for Discovery and Channel 4 about Qin Shi Huang, China's first emperor; and Prince Eddy, The King We Never Had, a program revealing the truth about Queen Victoria's oldest grandson. For Five he recently made The Secret Life of Queen Elizabeth. Bill also directed Helen of Troy, presented by Bettany Hughes, for Channel 4/PBS. Show less
We fund untold stories for public media.
Learn more about funding opportunities with ITVS.
The Film
There are 350 million children enrolled in further education across China, but Chinese School takes as its subject one small town in rural Anhui, and focuses on the lives of a group of families, teachers, and children during the course of a single academic year.

They are schools like many thousands of others across this vast nation, but through the individual stories of hardship, joy, and success, an extraordinary portrait emerges of a nation, a town, and a group of children in the midst of enormous change.
Topics