Correction
Prison experiences contrast with the training that officers receive, exposing how both officers and inmates are trapped in a flawed system.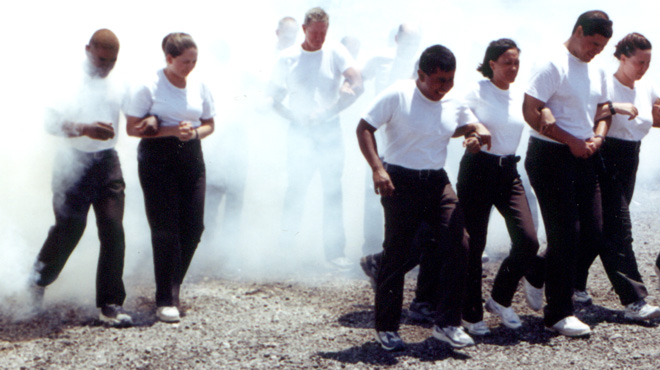 Premiere Date

September 3, 2004

Length

60 minutes

Funding Initiative

Open Call
Producer
Michael Mulcahy
Michael Mulcahy is a filmmaker whose work focuses on the intersection of private choices within the realm of public society. His most recent documentary, Correction, deals with the Arizona state prison system and the people who work as guards within it, and was funded with grants from the Corporation for Public Broadcasting through ITV, the Arizona… Show more Humanities Council, and the University of Arizona. His previous fiction and non-fiction work has been broadcast on PBS and showcased in festivals nationally. He is currently at work on a personal documentary, entitled Happily Ever ... After, that tells the story of his parents' marriage, divorce, and remarriage — to each other. Show less
We fund untold stories for public media.
Learn more about funding opportunities with ITVS.
The Film
Correction contrasts the training that correctional officers receive with their real-life experiences inside prison. The experiences of four people negotiating the seven-week training academy at the Arizona Department of Corrections reveal that both officers and inmates are trapped within the correctional system, controlled by contradictory imperatives between security, justice, punishment, and the economic realities of state government.
Topics