Counting on Democracy
Racial exclusion, voting rights violations, and the subversion of a recount in the most contested and controversial election in U.S. history.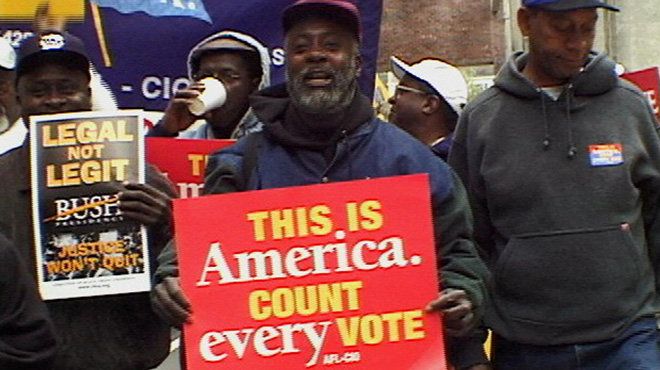 Premiere Date

September 1, 2002

Length

60 minutes

Funding Initiative

Series and Special Projects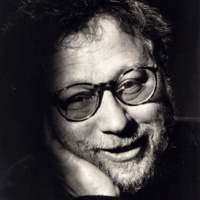 Producer
Danny
Schechter
A television producer and independent filmmaker who also writes and speaks about media issues, Danny Schechter is the author of Media Wars: News at a Time of Terror (Dissecting Media After 9/11), Falun Gong's Challenge to China (Akashic Press), The More You Watch, The Less You Know (Seven Stories Press), and News Dissector: Passions, Pieces and Polemics… Show more (Electron Press). He co-edited Mediaocracy, a book about press coverage of the 2000 election. He is the executive editor of Mediachannel.org, the world's largest online media issues network. He has produced and directed many TV specials and films, including Falun Gon's Challenge To China (2000); A Hero For All: Nelson Mandela (1999); Beyond Life: Timothy Leary Lives (1997); Sowing Seeds / Reaping Peace: The World of Seeds of Peaces (1996); Prisoners of Hope (1995, co-directed by Barbara Kopple); and many others. Schecter is also co-founder and executive producer of Globalvision, a New York-based television and film production company now in its 16th year, where he produced 156 editions of the award-winning series South Africa Now and co-produced Rights & Wrongs: Human Rights Television with Charlayne Hunter-Gault. Schechter has reported from 47 countries, lectured at many schools and universities, and his writing has appeared in leading newspapers and magazines including the The Nation, Newsday, Boston Globe, Columbia Journalism Review, Media Studies Journal, Detroit Free Press, Village Voice, Tikkun and Z. Show less
Producer
Faye M.
Anderson
A noted political analyst, Faye M. Anderson is the former national correspondent for PoliticallyBlack.com. During the first Bush administration, Anderson was a political appointee with the Employment Standards Administration of the Department of Labor. Her writings have appeared in The New York Times, The Washington Post, The Wall Street Journal,… Show more and she was a frequent guest on Politically Incorrect with Bill Maher. Anderson is a member of the National Coalition on Black Civic Participation's Election Reform Task Force. She served on the steering committee of African-American Unity 2000, a national coalition of 80 grassroots organizations that was responsible for the higher than expected black voter turnout in the 2000 elections. Previously, Anderson was a national vice chairman of the Republican National Committee's New Majority Council and a member of the boards of the Ripon Society and the Ripon Educational Fund. She formerly served as executive director of the Council of 100, a national network of African American Republicans. Show less
We fund untold stories for public media.
Learn more about funding opportunities with ITVS.
The Film
The story of what happened in Florida during the 2000 Bush-Gore presidential race plays like a drama in many acts. From election night, when the three networks erroneously called the state before the polls closed, to 36 days later when the Supreme Court made the highly controversial decision to halt the recount and call the election for George W. Bush, Americans were stunned by what they saw. As the confusing stories piled up — of voter fraud, "dimpled, pregnant, and hanging chads," African Americans whose names were purged from the rolls, Jewish Palm Beach retirees who were horrified to learn they had voted for Pat Buchanan — both candidates swiped at each other, each seeming less presidential as the days dragged on. But concern, outrage, and continued investigation of the debacle became a casualty of September 11th. The New York Times wrote, "The Florida debate shifted from 'who won' to 'who cares.'"
Before the fiasco in Florida, most Americans assumed that the votes they cast would be counted in accordance with one of the fundamental principles of American democracy, yet 175,000 votes cast in that state, largely by the working poor and people of color, were uncounted. Counting on Democracy asserts that a systematic pattern of behavior on the part of the state's various election boards, overseen by a compromised elections department, resulted in myriad lost votes. Thousands of African American voters were purged from the voter rolls and, in some counties, African Americans were required to present three forms of I.D.; in other counties, none. In communities with large Spanish-speaking populations, translators and bilingual ballots were inexplicably absent. In communities with large Jewish populations, confusing ballots made what looked like a vote for Al Gore actually a vote for Pat Buchanan. The film also shows how both sides responded to the situation — with schoolyard bullying and taunts of "sore loser," by sending busloads of protesters (actually party functionaries) to disrupt the recounts, by each candidate calling for recounts only in precincts they expected to win, and by fighting against recounts in precincts they thought they would lose. What emerges is a shocking but very clear picture of political interests cynically ignoring and overriding the will of voters. As 1960s civil rights leader Rep. John Lewis says in the film, "People struggled, people died for the right to vote. And there are people saying we should forget about it, we shouldn't make too much of it. How can you sweep it under the rug like it didn't happen? It did happen."
Topics