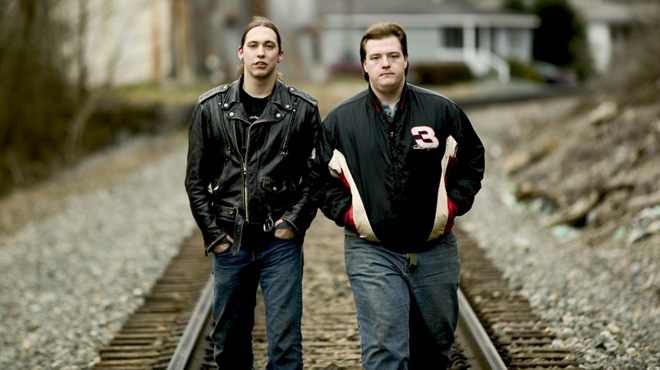 Series

Frontline

Premiere Date

January 9, 2006

Length

360 minutes

Funding Initiative

Series and Special Projects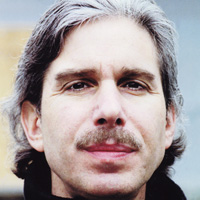 Producer
David Sutherland
It took over 20 years and countless reviews for a writer to accurately capture the essence of David Sutherland's work, but in 2006, a piece from the Baltimore Sun finally hit the nail on the head. "No one makes documentaries the way David Sutherland does. And perhaps no one ever will; the toll is too great. The documentarian's methods more closely resemble an… Show more ethnographer's than a television director's. He steeps himself in the minute details, emotions and struggles of his subjects' lives, trying to see the world through their eyes. Never mind closing the distance between viewer and object viewed, this filmmaker all but obliterates that distinction through his own intense identification and empathy with the people he films." The quote is especially well-suited to his most recent film, Kind Hearted Woman, where Sutherland delves into the sometimes troubled life of Robin Charboneau. Against the windswept backdrop of rural North Dakota, he follows a young Native American mother balancing the tragedy of alcoholism and abuse with the triumph of protecting her family and pursuing her dream of helping her people. His last film, Country Boys, took seven years to bring to fruition as Sutherland returned again and again to the hills of Appalachian Kentucky to crystallize the coming of age ordeal faced by his two teenage subjects. The film aired in January 2006 to great critical acclaim, and went on to become one of the most widely viewed programs on PBS that year. Country Boys, which Sutherland directed, produced, and edited, marked his second collaboration with Frontline, the first being 1998's The Farmer's Wife, a three-part, 6.5-hour film cataloguing the trials of a poor Nebraskan farm family. The Chicago Tribune hailed it as "one of the extraordinary television events of the decade," and the series' 18 million viewers responded in record numbers with over 60,000 emails. The response cut across class, race, age, and gender; from as many urban viewers as rural; and more than half wrote that they had come upon The Farmer's Wife while channel surfing. The Television Critics Association nominated The Farmer's Wife for awards in three categories: Best Program of the Year, Best Miniseries & Specials, and Best News & Information Program.Country Boys and The Farmer's Wife best represent the current evolution of Sutherland's filmmaking technique, which he describes as "cinematic portraiture." "The sound is designed so the viewer hears my subjects breathing, sighing, and groaning from 100 yards away. My objective," says Sutherland, "is to make you feel that you're living in their skin." This technique of filmmaking requires a great deal of intimacy between filmmaker and subject, combining technical virtuosity with an intense human connection to the film's subjects, and was not arrived at without many permutations. His first film, Down Around Here, employed the use of a handheld microphone to catalog the demise of a Cambridge diner. Throughout the 1980s and 1990s, he created an impressive body of work, most of which aired nationally on PBS. George Washington: The Man Who Wouldn't Be King, was produced for The American Experience; Jack Levine: Feast of Pure Reason, and Paul Cadmus: Enfant Terrible at 80, gave new life to two accomplished WPA painters; Feast of the Gods was commissioned by the National Gallery of Art; and Halftime: Five Yale Men at Midlife chronicles the experience of five members from the class of 1963. His 1995 film High Energy, a portrait of physicist Melissa Franklin, was the lead film for the PBS series Discovering Women, and Out of Sight, tells the sordid tale of a blind cowgirl addicted to independence and sex. In 1999 Harvard University Film Archives honored his work with a 10 day retrospective of David Sutherland films. In 2003 and 2004, he was invited to judge The Writer's Guild of America, East awards for best documentary screenplay. And most recently, in 2007, the Museum of Modern Art (MoMA) honored him as the "featured director" in the Director's Tribute at their annual international Documentary Fortnight series and for the first time ever screened 14 hours of one filmmaker's work. David Sutherland graduated from Tufts University and attended U.S.C. Film School. Show less
We fund untold stories for public media.
Learn more about funding opportunities with ITVS.
The Film
Country Boys is an inspirational and gripping coming-of-age story about two boys from Eastern Kentucky's Appalachian region. Building on the intimate portraiture that earned The Farmer's Wife national acclaim, filmmaker David Sutherland interweaves the distinct narratives of two at-risk adolescents grappling with and overcoming daunting emotional and physical obstacles related to their unique family lives and the economic circumstances of this region. At the same time, their individual stories offer valuable insights into the universally complex problems that face all teenagers and those who love and support them.
Cody Perkins and Chris Johnson are classmates at The David School, a private alternative high school. While they inhabit the same world, they are light years apart. Over six hours of compelling television which covers a three-year time span, Country Boys puts viewers inside the skin of Cody and Chris, and traverses the emotional terrain of two boys searching to find meaning and a sense of belonging amidst many burdens. Cody finds it through his heavy metal Christian band, his growing faith in God, and his relationship with Jessica. Chris, however, struggles to find similar comfort. Torn between devotion to his family and a desperate need for an education, he searches, often in vain, to find a path where he can meet all his family responsibilities without losing his sense of self.

Country Boys is an intimate and universal coming-of-age story that speaks to the seemingly insurmountable struggles of being a teenager. Its depth and scope have potential appeal to anyone who has found himself or herself caught in the twilight of adolescence and has emerged triumphant.
Topics