The Creek Runs Red
The former lead mining town of Picher, Oklahoma is one of the most toxic places in America, but a dwindling population still calls it home.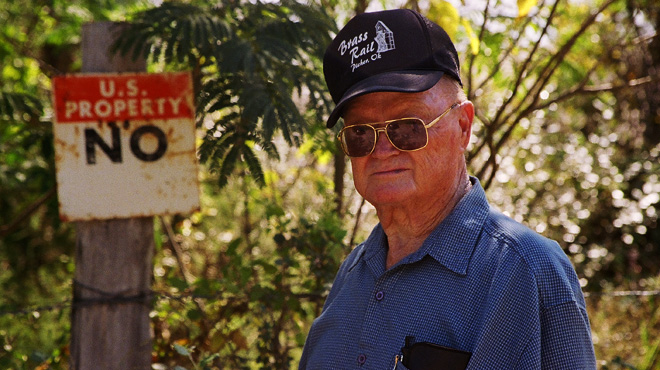 Series

Independent Lens

Premiere Date

November 20, 2007

Length

60 minutes

Funding Initiative

Open Call
Producer/Director
Julianna Brannum
Julianna Brannum is a documentary filmmaker based in Austin, TX. Her first film, The Creek Runs Red, was selected to air on PBS's national prime-time series, Independent Lens. She later co-produced a feature-length documentary with Emmy Award-winning producer, Stanley Nelson for PBS's We Shall Remain– a 5-part series on Native American history. The… Show more episode, Wounded Knee, chronicled the siege of Wounded Knee, SD in 1973 led by the American Indian Movement and had its premiere at the Sundance Film Festival and later won the ABC News VideoSource Award for Outstanding Use of Archival in a Film. Ms. Brannum was selected as a Sundance Institute/Ford Foundation Fellow and has been awarded grants from the Sundance Institute's Native Initiative, National Geographic, Women in Film, ITVS, the Oklahoma Humanities Council, Vision Maker Media, and the Sundance Documentary Fund for her public television documentary LaDonna Harris: Indian 101. She was also awarded a fellowship from the Rockefeller Foundation and the Tribeca Film Institute in support of the film. The film aired nationally on PBS in November 2015 and was Executive Produced by Johnny Depp. Ms. Brannum most recently served as Series Producer on the PBS series, Native America, produced by Providence Pictures. This epic, 4-part series focuses on the civilizations of the Americas. Native America will air nationally on PBS in Fall 2018. Ms. Brannum has also produced programs for Discovery Channel, HGTV, DIY, A&E, and Bravo and is a graduate of the University of Oklahoma where she was awarded the 2008 Distinguished Alumni Award for the College of Arts and Sciences and is a member of the Quahada band of the Comanche Nation of Oklahoma. Show less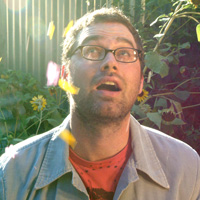 Director
Bradley Beesley
San Francisco-based filmmaker Bradley Beesley has been named one of Filmmaker's Top 25 Independent Filmmakers. His 2005 documentary The Fearless Freaks, featuring the Flaming Lips, has screened worldwide and aired on the Sundance Channel. Summercamp!, which Beesley co-directed with Sarah Price, premiered at the 2006 Toronto International Film… Show more Festival. Beesley also directed Roller Girls, an episodic documentary for A&E, and Okie Noodliing (2001), an ITVS program. His long-term collaboration with the Flaming Lips includes co-directing 10 of their music videos and acting as producer and cinematographer on the sci-fi narrative Christmas on Mars. Beesley's first film, Hill Stomp Hollar, won first runner-up at the 1999 SXSW film festival. Show less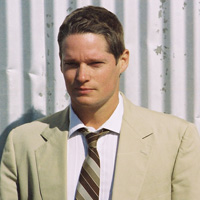 Director
James Payne
James Payne has worked on the productions of several award-winning feature documentaries including Hill Stomp Hollar (2000), The Fearless Freaks (2005), and Okie Noodling (2001), which he wrote and produced with longtime friend Bradley Beesley.

In 2006, Payne started the Fieldguide Media Company, which focuses on documentary productions. In addition to producing and directing, he works as a sound recordist in narrative, documentary, network television, and commercial productions.
We fund untold stories for public media.
Learn more about funding opportunities with ITVS.
The Film
Located in the northeast corner of Oklahoma, the town of Picher was once home to the world's richest lead and zinc mining field. But since the area was declared a Superfund site in 1981, Picher's residents have been forced to choose between preserving their image of the American dream and preserving their health. The Creek Runs Red journeys into the heart of a sharply divided community to reveal an array of human reactions to an environmental disaster.
After decades of mining, towering piles of mine waste covered 25,000 acres, devastating Quapaw tribal lands and local economies. Acid mine water burned nearby Tar Creek and stained it red. Despite these environmental hazards, many people in Picher desperately wished to stay and revitalize their town.
But when an alarmingly high percentage of local children were found to have toxic levels of lead in their blood, a committee was quickly formed to relocate the town. Property values plummeted and the EPA arrived to replace tainted soil in yards. Some residents resented what they saw as an invasive presence by the federal government in one of the state's poorest counties. Meanwhile, others wondered if the environment might also be to blame for high rates of cancer and other diseases.
The Creek Runs Red is an emotionally stirring and intimate portrait of a small town struggling to determine its future in light of its past.
Topics