D Tour
Refusing to let a failing kidney deter him, Pat Spurgeon goes on tour with his band while searching for a donor and administering his own dialysis.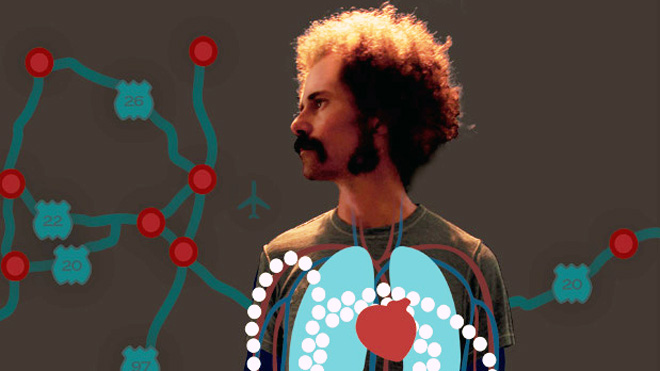 Series

Independent Lens

Premiere Date

November 10, 2009

Length

90 minutes
Award
2009 SFFilm Festival-Golden Gate Award, Best Bay Area Documentary
Award
2010 Donate Life Film Festival-Inspire Award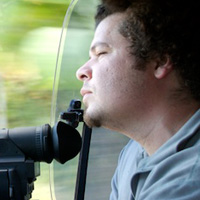 Director
Jim Granato
Jim Granato is a self-taught filmmaker who originally hails from Bloomington, Indiana. Based in the San Francisco Bay Area since 1996, he has produced and directed several short films, screening both locally and worldwide. In addition, Granato has received many credits on a variety of independent film and television productions. Among some of these are… Show more award-winning documentary features including Taggart Siegel's The Real Dirt on Farmer John (2005), Michael Jacobs's Audience of One (2007), and Dori Berinstein's Some Assembly Required (2008). D Tour is Granato's first feature film as director and producer. Show less
We fund untold stories for public media.
Learn more about funding opportunities with ITVS.
The Film
Pat Spurgeon is a drummer with Rogue Wave, an indie rock band that's toured the world and released several critically acclaimed albums. He's passionate about his career as a professional musician, and he's determined to not let anything stand in the way — not even a serious medical condition. Pat was born with just one kidney, which began deteriorating when he was in junior high school. He received a kidney transplant, but just as Rogue Wave starts to take off, that kidney begins to fail. D Tour follows Pat's search for a living organ donor and the myriad challenges associated with finding a viable match.
Dialysis again becomes part of Pat's daily regimen, and the band must adjust its travel arrangements with a focus on his health. With so much time devoted to "doing a D," or dialysis, Pat begins referring to the band's tour as the "D tour." But dialysis does not cure kidney disease, and Pat is put on the national registry list to receive a donor kidney.
Featuring live performances from Ben Gibbard (Death Cab for Cutie), Nada Surf, John Vanderslice, The Moore Brothers, and Rogue Wave, D Tour chronicles Pat's experience coping with his condition, and his fierce resolve to go on with a "normal" life despite living with an uncertain future.
Topics