Dinner with the President: A Nation's Journey
Sit down with Pervez Musharraf to address the army general's plans to establish democracy in Pakistan.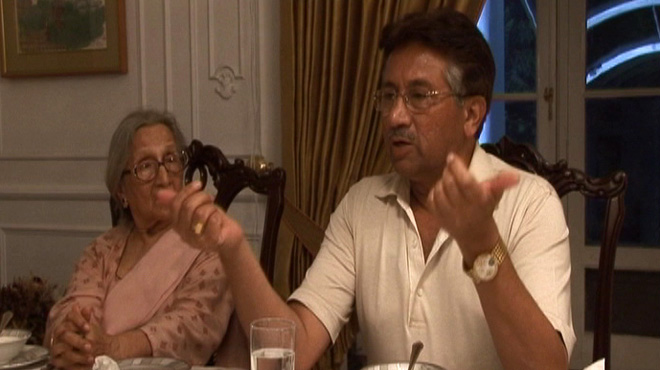 Series

Independent Lens, Global Voices

Premiere Date

October 28, 2008

Length

60 minutes

Funding Initiative

International
Award
2008 United Arab Emirates Documentary Awards-Grand Award, Best Documentary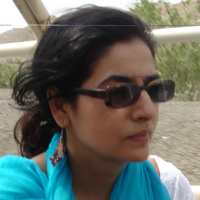 Director
Sabiha Sumar
Born in Karachi, Sabiha Sumar studied filmmaking and political science at Sarah Lawrence College in New York and read history and political thought at the University of Cambridge. She has directed both documentaries and narrative films that have won worldwide acclaim. Her debut documentary, Who Will Cast the First Stone won Golden Gate Award at the San… Show more Francisco Film Festival in 1998 and her first feature film Khamosh Pani/Silent Waters won the Golden Leopard for Best Film and the Leopard for Best Actress at the Locarno International Film Festival. Currently she is working on a new narrative film Rafina for ZDF/ARTE. Show less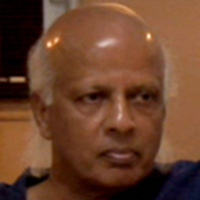 Producer
Sachithanandam Sathananthan
S. Sathananthan was born in Jaffna, Sri Lanka. He has a PhD from the University of Cambridge. He co-founded Vidhi Films and has produced several films that have catalyzed critical debates on social change. His films include Suicide Warriors, a documentary about the women's suicide brigade of the Liberation Tigers of Tamil Eelam and Khamosh Pani / Silent Waters,… Show more a feature film about the growth of Islamic extremism in Pakistan. Show less
We fund untold stories for public media.
Learn more about funding opportunities with ITVS.
The Film
Are dictatorship and democracy mutually exclusive? In a country of cultures as ancient and complex as Pakistan's, the answer to what the future holds is not straightforward. Projected to be the world's third-most populous country by 2050, Pakistan has stood at the crossroads of East and West for centuries.
Now in the "nuclear club," and an emerging secular democracy amidst neighboring Islamic theocracies, Pakistan plays a critical role in America's war on terrorism. Former President Pervez Musharraf had long been viewed as a key U.S. ally in the region—a reputation that did not always serve him well in Pakistan. Dinner with the President: A Nation's Journey recounts a moment in Pakistani history and helps to inform an exploration of its future.
Pakistani filmmaker Sabiha Sumar and Sri Lankan co-director Satha Sathananthan request a dinner with their country's leader — and to their surprise, the request is granted. The journey goes beyond dinner table conversation as the filmmakers achieve a sense of openness with their host. The president shares his thoughts about topics not usually explored by the media as he engages in personal conversation never seen in news clips.
As they encounter people from all levels of Pakistani society, the film reveals a country where ethnic and tribal loyalties struggle against modernization and religious Islamic forces threaten to make Pakistan a theocracy like Iran. In the crosshairs of these changes sits the president himself, whose ties to the military and modernization efforts in Pakistan had made him a lightning rod for controversy from across the political spectrum.
Dinner with the President: A Nation's Journey asks its audience to rethink conventional Western wisdom around concepts such as individual rights, democracy, power, and political process.
Topics