East of Salinas
Third-grader José Ansaldo looks up to his school teacher, one who inspires him to imagine a life beyond the fields where his parents work.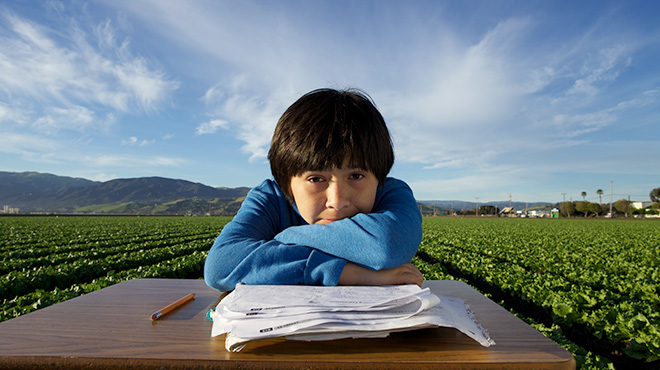 Series

Independent Lens

Premiere Date

December 28, 2015

Length

60 minutes

Funding Initiative

Open Call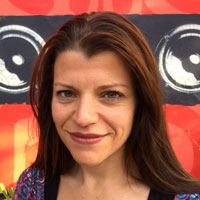 Producer/Director
Laura Pacheco
Laura Pacheco is an award-winning filmmaker, anthropologist, and media activist, who takes on big issues such as public health, justice, and the environment using personal narrative to do the storytelling. In the Emmy Award-winning series Rx for Survival (PBS) she followed young women dying of drug resistant TB in the slums of Lima, Peru. She followed… Show more evangelical Christians protesting mountaintop removal in Kentucky in Renewal, a film on faith and the environment. In the US, she worked with MoveOn.org to create a film and animation series that questioned the changing roles of motherhood in America. She is passionate about using film to encourage conversation. Her films have taken her to the jungles of Guatemala, the rivers of west Africa, and the tops of the Himalayas. In addition to PBS, her work has been shown on Discovery, The National Geographic Channel, International Climate Talks, and in classrooms around the world. Show less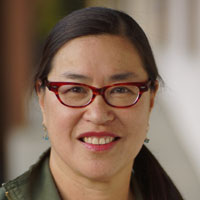 Producer/Director/Director of Photography
Jackie Mow
Jackie Mow produced news in France, chased ambulances for local TV news and reported for public radio. Passionate about science and education, she eventually landed a job at NOVA, PBS' flagship science series. She went on to produce and direct for National Geographic, the Discovery Channel and PBS Kids. Mow has made films with a great diversity of… Show more subjects: the dog genome, Arctic dinosaurs, tunnel engineering and more. She worked on World in the Balance, a film about population policy. Shooting that film took her to a Nairobi slum where she profiled a young woman with HIV who was looking after her five orphan siblings. Mow then worked on several films exploring the psychology of adolescent girls and women. Among them was A Girl's Life, a documentary focusing on personal stories of cyber-bullying, violence, and body image. Show less
We fund untold stories for public media.
Learn more about funding opportunities with ITVS.
The Film
East of Salinas is a story about immigration, childhood, and circumstance. With little support at home, Salinas, California third grader José Ansaldo often turns to his teacher, Oscar Ramos, once a migrant farm kid himself. Oscar helps José imagine a future beyond the lettuce fields where his parents work. But José was born in Mexico — and he's on the cusp of understanding the implications of that. As we watch this play out, we begin to understand the cruelty of circumstance — for José and many millions of migrant kids like him. East of Salinas asks: What is lost when kids like José are denied opportunities?
Topics