Eating Up Easter
Threatened by climate change and globalization, remote Easter Island provides a wake-up call for the rest of the world.
Series

Independent Lens

Premiere Date

May 25, 2020

Length

60 minutes

Funding Initiative

Diversity Development Fund
Producer/Director
Sergio Rapu
Born on Easter Island, the most remote island in the Pacific, at a time when it had very little contact with the outside world. There, surrounded by a simple life within a rich cultural heritage, he gained an appreciation for the power of story to build community and compassion between people. Years later his family moved to the US and Sergio studied TV… Show more production at Loyola Marymount University in Los Angeles, CA. Since then, he has produced documentary specials and series that have aired on History, Travel, Discovery, National Geographic, and PBS. As one of the only native Rapanui working in production in an English speaking country, he seeks to bolster indigenous producers at all levels and types of media. Sergio aims to show the complexity of life through thought-provoking media that can inspire resolutions to social, economic, and environmental conflicts. Show less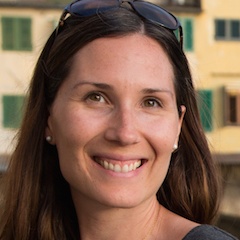 Producer/Director
Elena Rapu
An anthropologist and independent documentary filmmaker. She received her MA in anthropology from SUNY Binghamton, specializing in the Pacific. In partnership with her filmmaker husband, she completed her first feature length film, Eating Up Easter, in 2018, which details the challenges Easter Islanders are facing on their rapidly developing… Show more island. She is passionate about exploring the complex realities faced by living cultures as they grow and change in an interconnected world. She strives to use film as a medium to inspire empathy, facilitate cooperation, and motivate action. Show less
We fund untold stories for public media.
Learn more about funding opportunities with ITVS.
The Film
More than just a picture postcard of iconic stone statues, Rapa Nui, also known as Easter Island, is a microcosm of a planet in flux. Native Rapanui grapple with a booming tourism trade that brings in money - and waste - and a changing climate that threatens the fragile ecology on the island. In Eating Up Easter, Rapanui filmmaker Sergio Mata'u Rapu and producer Elena Rapu introduce viewers to artists, ecologists, and developers who balance their strong cultural heritage with modern-day challenges. Though it is the most remote inhabited island in the Pacific Ocean, Rapa Nui reflects the clash between growth and sustainability faced by communities worldwide.
Topics